Overview of Zenith's latest Quick-change straps for Pilot watches
During Watches and Wonders 2023, I eagerly followed all of the new releases presented by the brands. I was also interested in seeing what kind of bracelets and straps they had paired with their new watches. I am happy to say that the strap industry is not stagnant and that there are quite a few interesting products.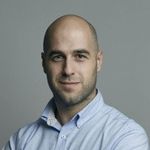 Nenad Pantelic • April 17, 2023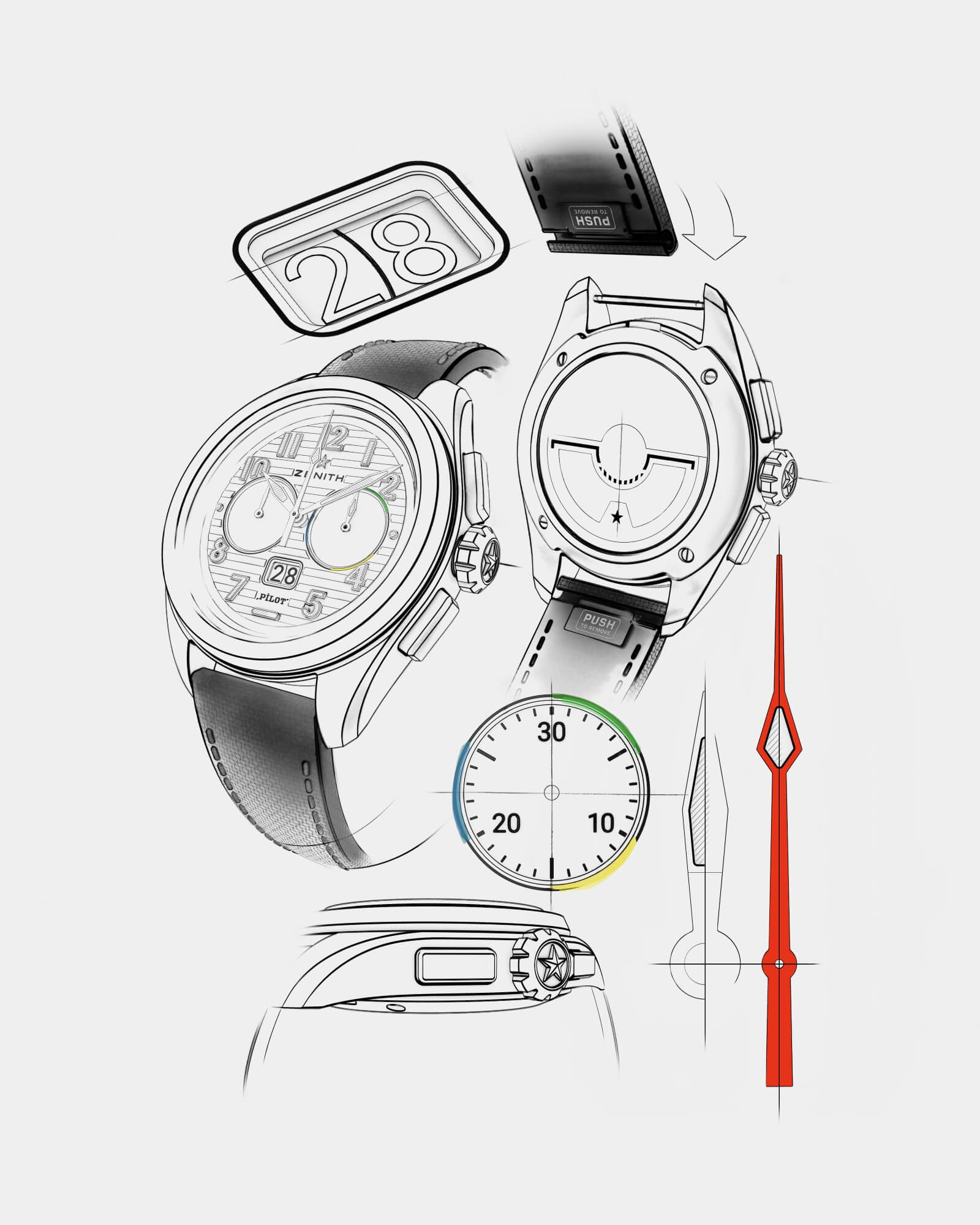 We see that Tudor has stopped selling Black Bay on distressed leather and now offers a really good rubber strap with a Tudor T-Fit Clasp. We also see that JLC has again made a nice canvas/leather strap with the help of artisans from Casa Fagliano.
But the solution presented by Zenith on its Pilot watch has attracted my special attention. Let's see what kind of tech is behind this new release from Zenith.
Pilot Automatic and Pilot Big Date Flyback
Zenith has launched new products in their Pilot line: the Zenith Pilot Automatic and Pilot Big Date Flyback. The new line now includes four new references of three-handers and chronograph models in both stainless steel and ceramic.
Both the stainless steel and ceramic versions of the Pilot Automatic are offered with two 20mm straps. The first strap, is black rubber with a texture resembling Cordura fabric and a push-button triple-deployant clasp. In the ceramic Pilot Automatic, the steel clasp is treated with black PVD. The second second strap that comes with watches is in a khaki green color.
The steel version has a matching steel clasp and a second strap made of dark brown calf leather. Quick-change mechanism is included on both straps, making them easy to change. It's worth noting that clasp is provided for with second strap, so you can either use the one from the primary strap or buy another clasp separately.
The push button Quick-change system
The push button Quick-change system is the star of the show. You do not need any specialized tools to remove and replace the strap. Just press the button and the mechanism will release the strap from the spring bar.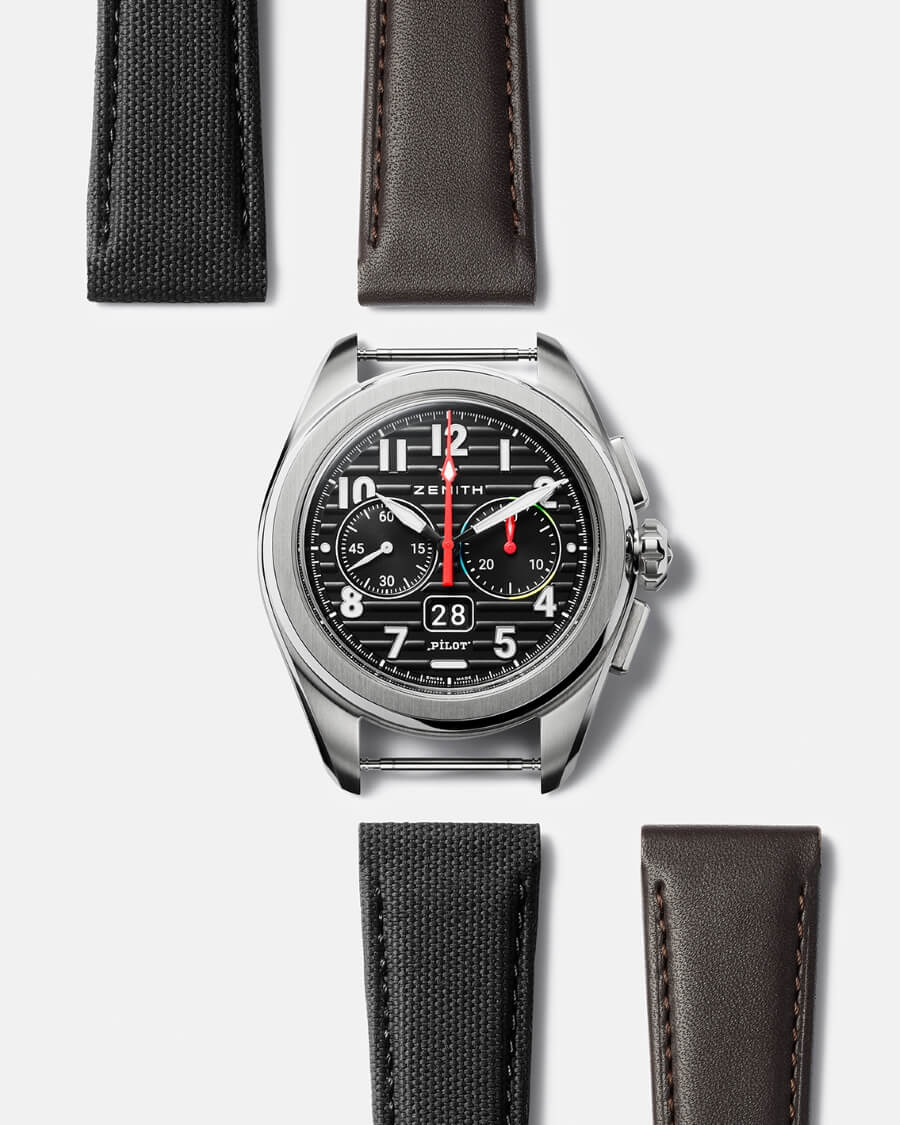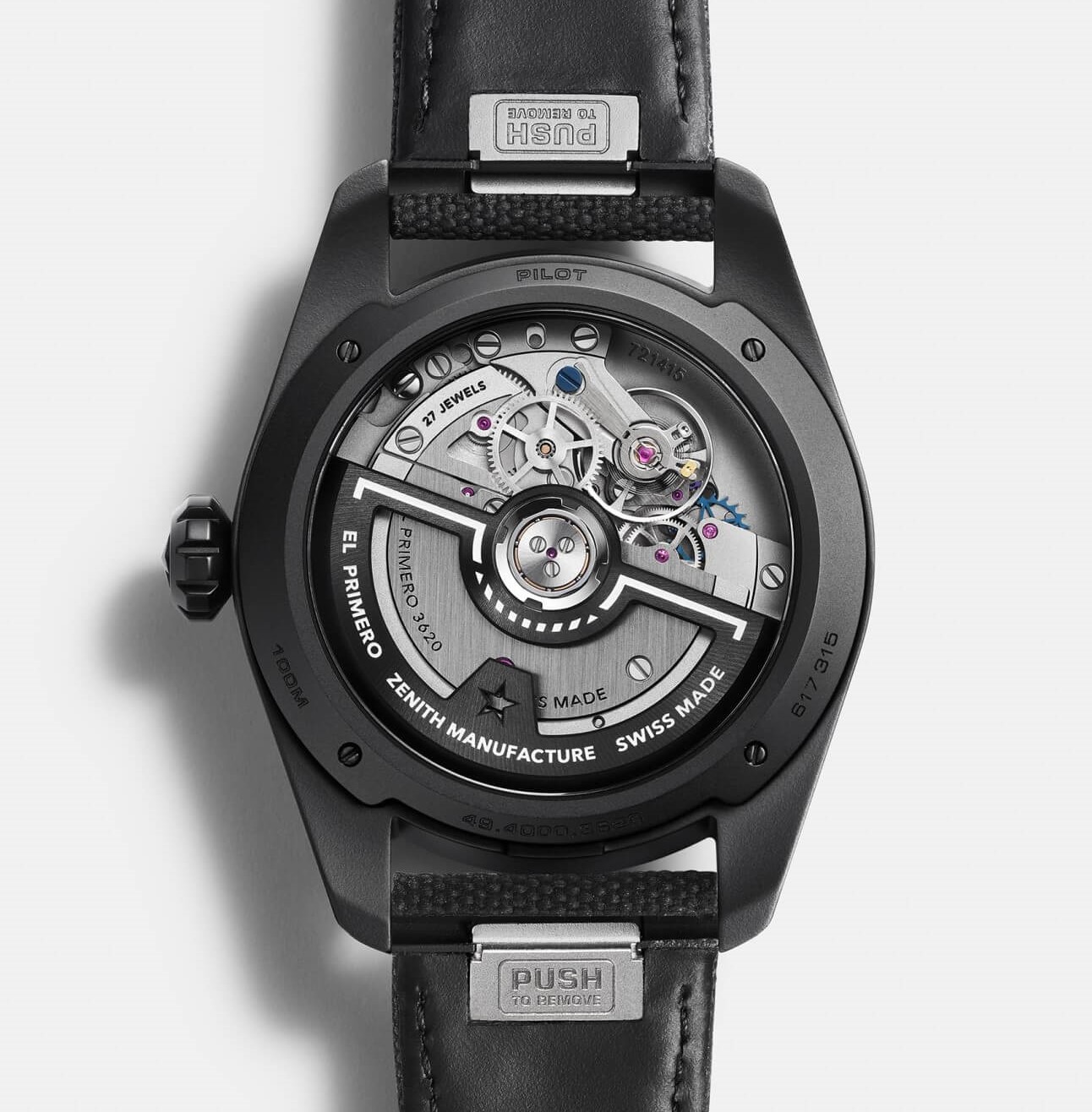 It is the same procedure when putting the strap back. Press the button, position the strap between the lugs, and then release the button.
This is an ingenious solution because it eliminates the need to use spring bar tools or pliers, which could scratch the back of the lugs if we were careless when replacing the strap and removing the spring bars.
This is just another proof that the strap market has room for innovation. Congrats to Zenith for including this Quick-change technology on a watch at this price range.