New release: The Dream Concept Strap by Rubber-B
Introducing the innovative and super cool Dream Concept Strap by Rubber-B. This watch band is truly making waves with its patented mesh construction that makes it easy to get the perfect fit. Not only it has a fresh design, but it's also built to last, thanks to its robust base and reinforced central section.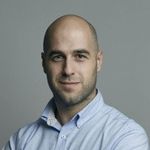 Nenad Pantelic • September 21, 2023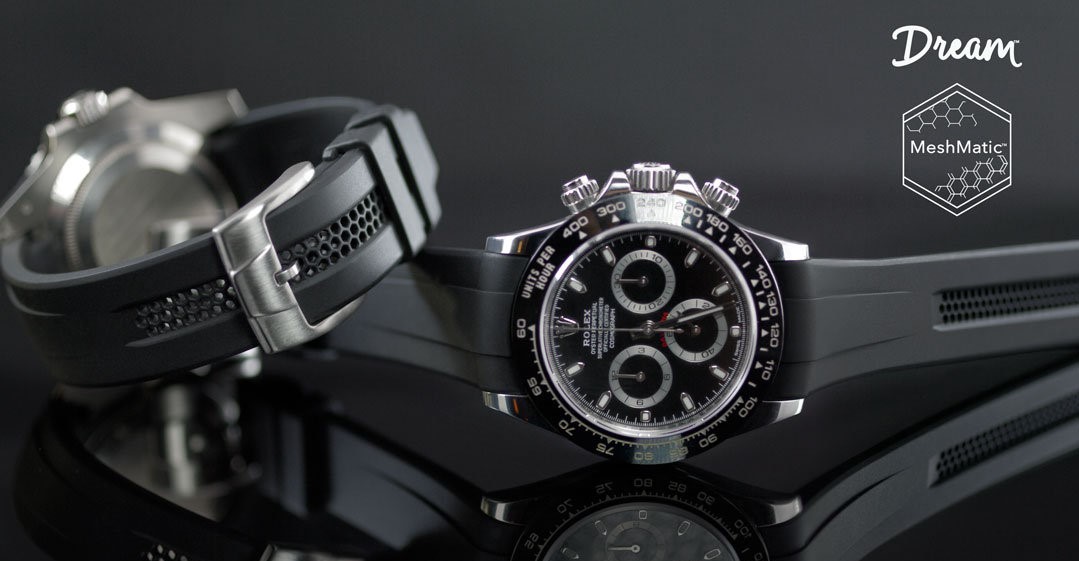 During this summer, I found myself frequently reaching for my perlon straps. They are lightweight, comfortable, available in a wide range of colors, and, most importantly, offer unmatched adjustability. Getting the perfect fit has never been easier!
Unlike standard leather or rubber straps with buckle holes spaced 5 to 10 mm apart, perlon straps eliminate the hassle of a too-snug or too-loose fit. That's why I was very excited when I stumbled upon Rubber-B's new rubber strap on Instagram, promising nearly perfect adjustability.
The patented construction
The Dream Concept Strap features a patented mesh construction with minuscule hole spacing. This strap is a strong contender for achieving the ideal fit on a two-piece watch band.
The construction of the strap includes a sturdy base and a reinforced mesh central section.
The mesh section truly sets this strap apart. The system PATENT-PENDING MeshMatic technology offers a pretty clever way of micro-adjustability.
The strap comes with a 316L Stainless Steel 18mm Tang Buckle.
Made entirely in Switzerland from pure vulcanized rubber, this strap does not have any coatings, blends, or bonding materials. It complies with FDA and BVGG specifications, ensuring it's non-toxic, non-marking, and non-allergenic.
Compatibility
The Dream Concept strap is specifically designed to fit Steel Oyster-Bracelet Daytona, Two-Tone Daytona, and Yellow Gold Oyster-Bracelet Daytona cases, it's available in Jet black or Artic white.
You can buy it online, visit the newly opened Rubber B store in Paris, or get it from numerous authorized Rubber-B distributors.
What we think?
This is a truly innovative solution and hats off to Rubber-B's dedication to R&D, material refinement, and rigorous testing of various construction solutions and methods.
I am happy to see that there are innovative and modern ways to develop comfortable and durable rubber straps.