Watch Podcasts
In this blog post, we'll showcase some of the best watch-themed podcasts out there so you can start listening, stay in the know about the latest news, releases, and events, and have lots of fun.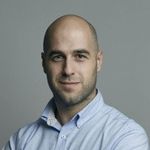 Nenad Pantelic • April 24, 2023
---
Podcasts have become one of the most popular ways to consume information and entertainment. And for watch enthusiasts, there are many really good shows available
From interviews with industry leaders to discussions about the latest releases and trends, these podcasts offer a tons of knowledge and entertainment for all enthusiasts.
So sit back and enjoy the best watch-related content available.
Got a suggestion? Reach out to us and we'll be happy to give it a listen, and feature the podcast on this list.
---