Review of the Cross-Stitch leather strap by Two Stitch Straps
I play with lots of watch straps. Over the past eight years, I've been hands on with close to hundred bands. I consider myself pretty well versed in this category, and it's not often that I'm surprised by a watch strap. However, sometimes it does happen.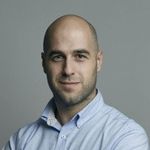 Nenad Pantelic • June 27, 2023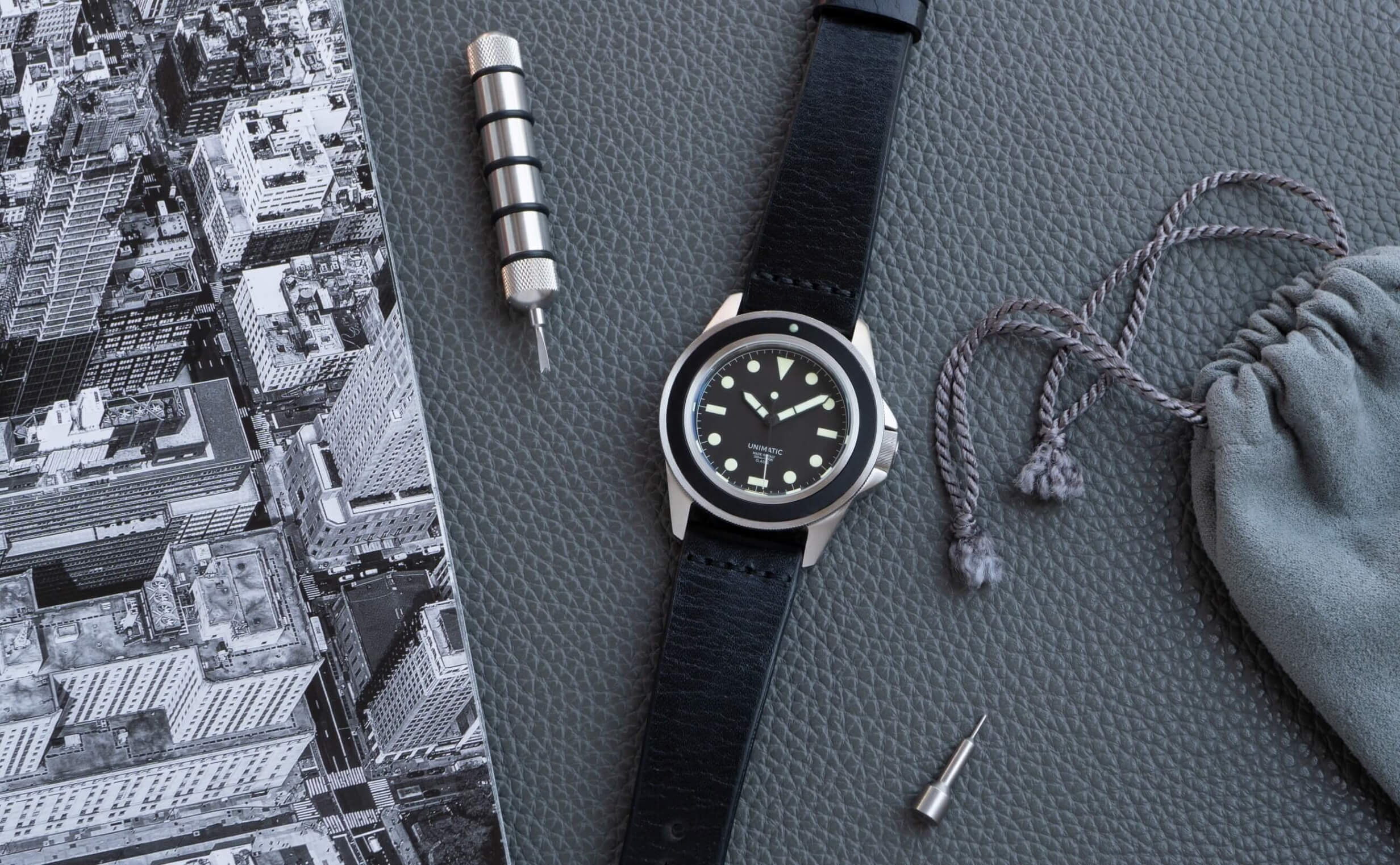 82
Cross-Stitch leather strap by Two Stitch Straps
StrapHunter rating 82 out of 100
| | |
| --- | --- |
| Quality | |
| Comfort | |
| Design | |
| Durability | |
The verdict: Stand in line, wait for a few weeks, and you'll get a truly handcrafted leather strap that will age beautifully and wear comfortably.
What we like?
Quality for the price
Comfort
Overall build &amp construction
Quick release spring bars
Perfectly finished edges
Full review
Buying a good leather strap is not easy, especially when you're purchasing online. You can't touch it, feel it, or examine it closely. You have to rely on over-produced website images and sparse reviews, which can be misleading at times.
That's why when I find a quality product that strikes the perfect balance between quality and affordability, I'm eager to share it with others.
And yes... this one is quite a looker too. Let's dig into the review.
Technical details
| | |
| --- | --- |
| Brand | Two Stitch Straps |
| Width | 22mm |
| Tapering | 4mm (22mm to 18mm) |
| Length | 120mm + 80mm |
| Color | Black |
| Finishing | Smooth |
| Material | Italian calfskin |
| Buckle | Stainless steel, polished |
These are the specs of the configuration I have selected. The strap is also available in honey brown and coal colors. In addition to smooth leather, they offer the Cross-Stitch strap in reversed (suede style) and perforated (racing style).
Now that I am inspecting TSS' website, I can see that a signed buckle is available. It's a cool touch.
Two Stitch Straps
The company began when a small group of watch enthusiasts with specialized skills in leather production, marketing, and extensive knowledge about the watch industry decided to merge their professional knowledge with their hobby. The result of their efforts was the creation of high-quality watch straps made from top-quality calf leather.
You might say, "Yeah, I've read this story before," but trust me, there is nothing generic or pedestrian about it.
If you are following the watch media, then you have probably come across them. They are quite active on WatchCrunch and r/watches, where they tell cool stories and share their knowledge and experiences. For sure, they sprinkle their posts with a mention of their straps, but that cannot take away the value they bring in their posts.
Ordering was super easy. I used the chat widget on their website and asked if they could make a few small changes to their Cross-Stitch model. I specifically asked for the more pronounced taper (22mm to 18mm) and the black thread for the stitching. A few moments later, the order was completed, and after two weeks, the strap arrived.
And how does the strap look and feel? The strap looks lovely and feels great.
Design and Materials
The strap is made from the highest quality Italian calf leather (info from their website). The stitching is neat, and the edges are perfectly finished. The color is a rich, deep black, which really suits the Unimatic I that I intended this band for.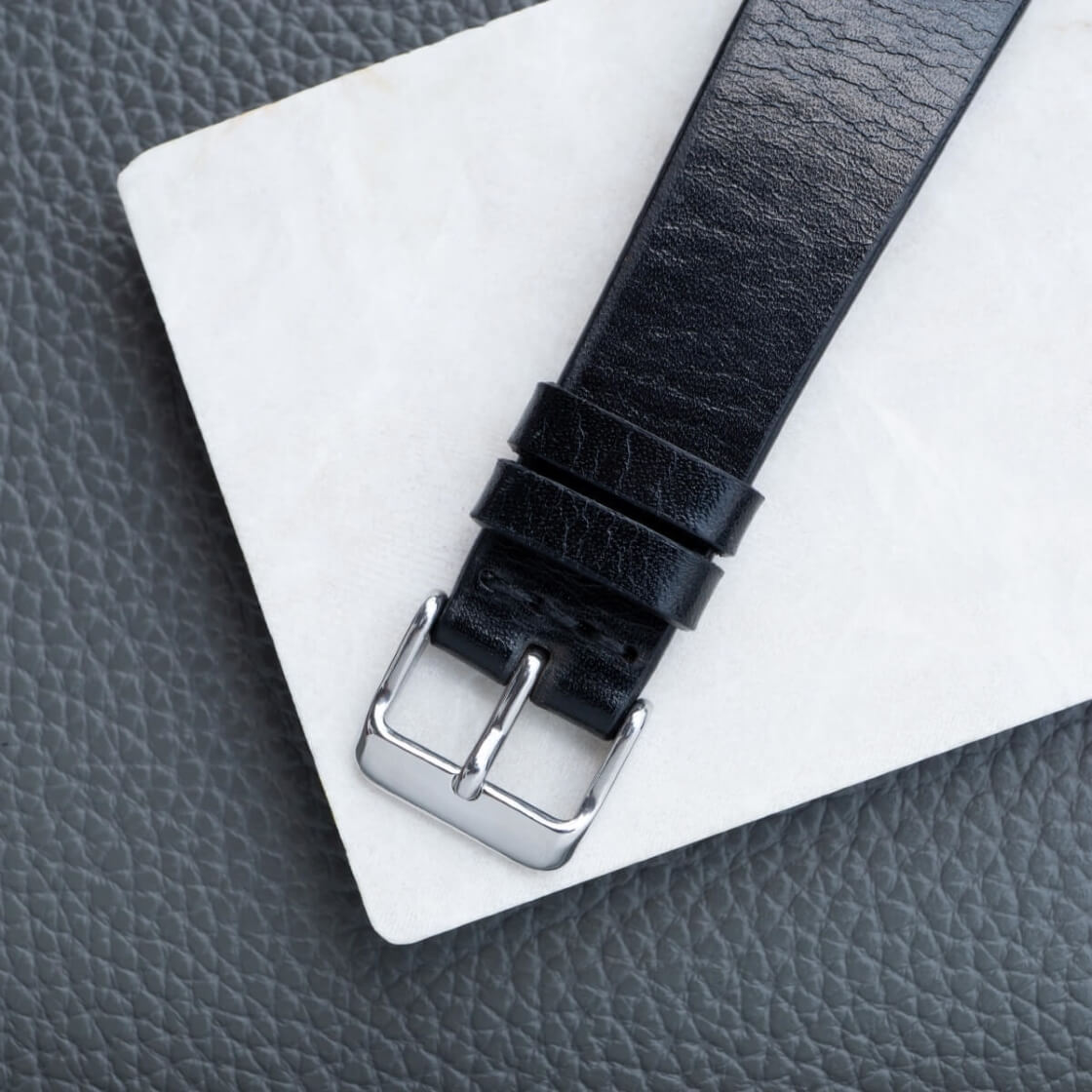 I chose the option to have quick release spring bars integrated into the strap. It's worth mentioning that the underside of the strap does not have additional leather lining.
When I unboxed the band, I immediately felt that the strap was robust and well constructed.
It's kind of dense.
The best way I can describe it is like comparing an old Android phone to an iPhone in your hand. When handling an iPhone, you feel the density, weight, and quality.
But again, there are minor imperfections here and there, and I am completely okay with them. Those imperfections are proof that the strap is handmade.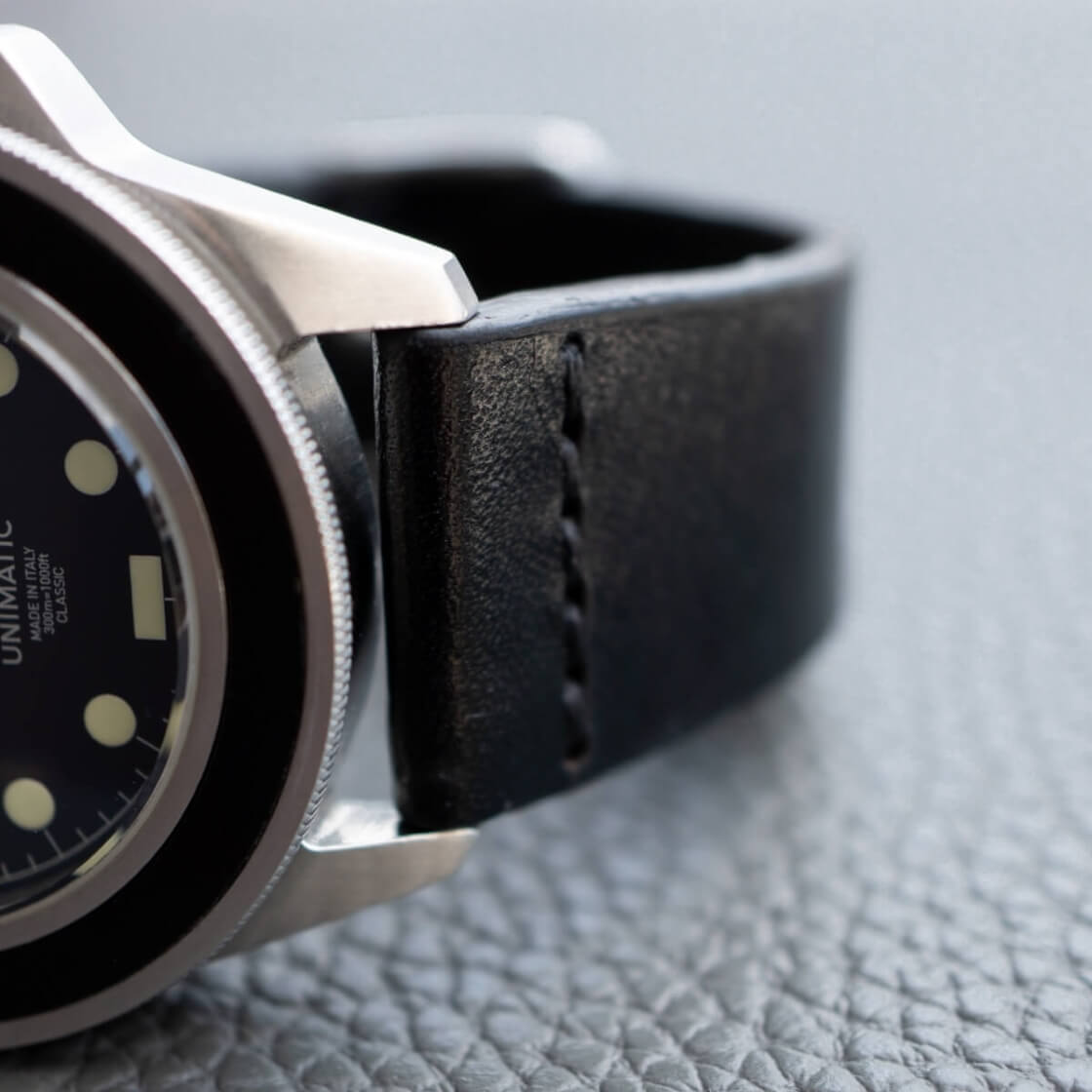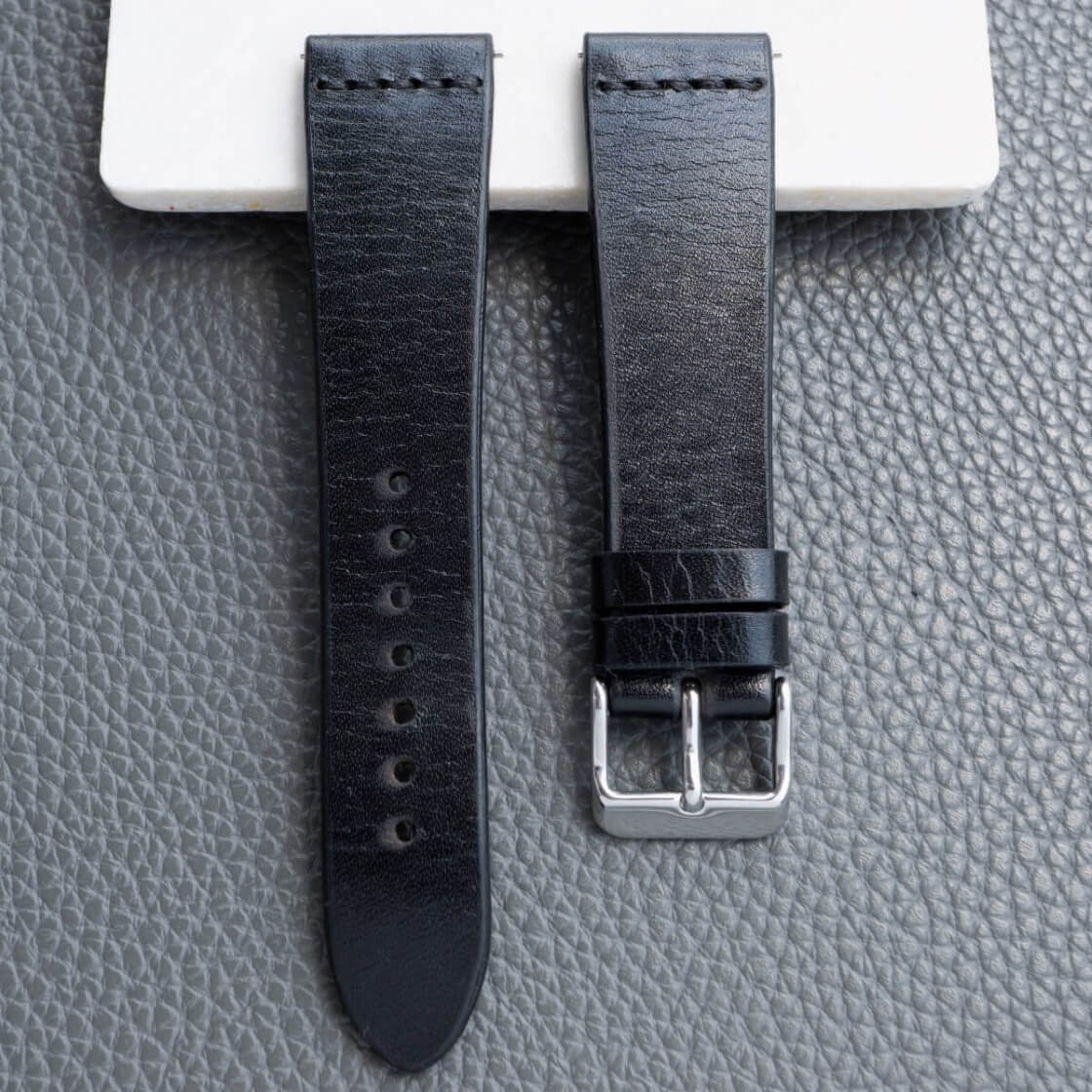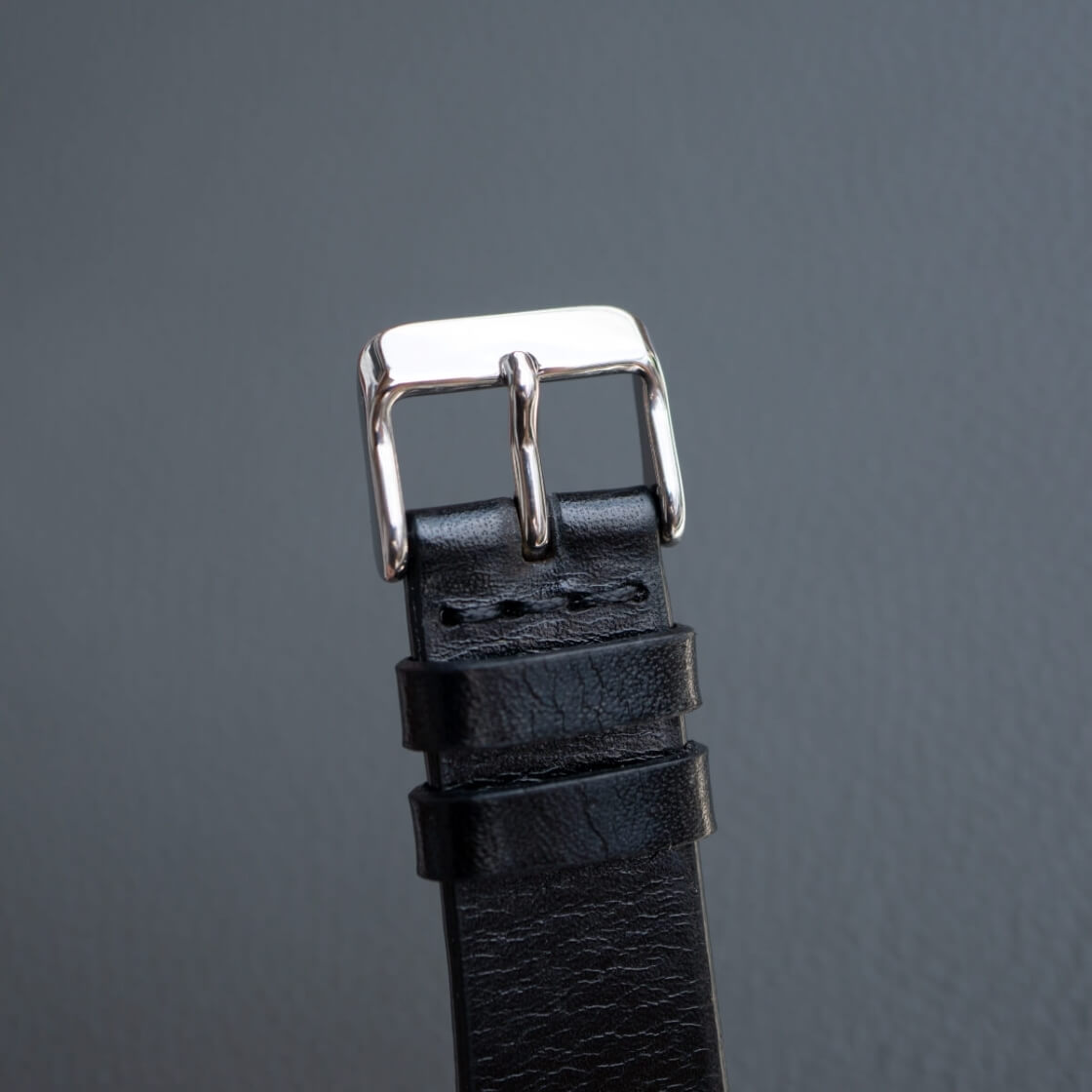 Comfort and Durability
The strap sits well on the wrist. I primarily wear it in combination with the Unimatic U1 watch, which is a 41mm diver watch. Many straps cannot support this watch, but this is not the case with this Cross-Stitch strap.
The strap is not too pliable, but it is not rigid and stiff either. As mentioned in the introduction, the strap is dense.
It has an optimal thickness, and I don't have the impression that it is delicate and gentle and that it is overwhelmed by the watch case.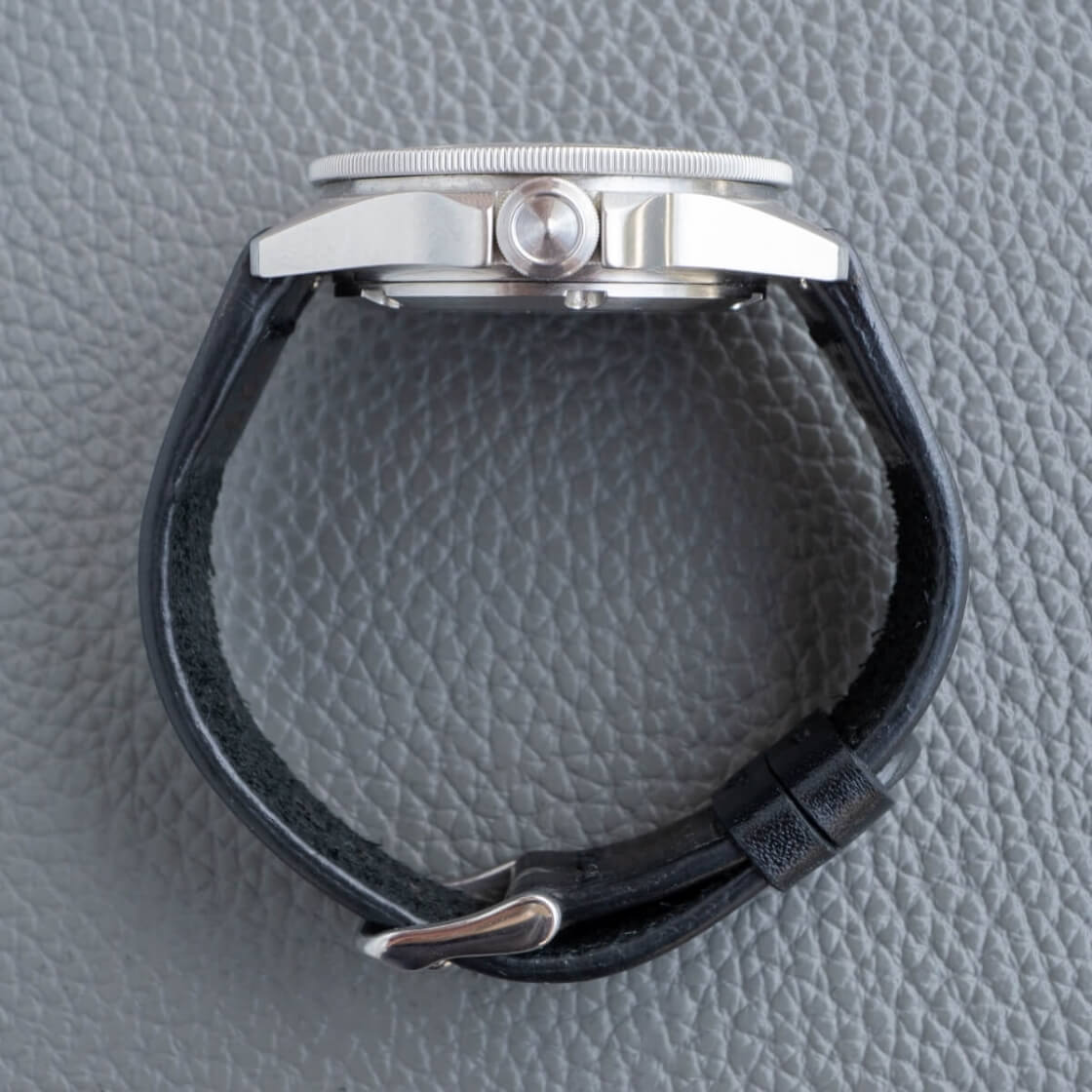 It took a couple of wears to break in. I bought the strap in August 2022 and didn't immediately wear it intensively because I didn't want to sweat it out during the summer.
Now (after many months of wear), when I take off the watch strap, it still sits relatively flat on the table. There is no slope that occurs after long-term wear, and the memory of the material.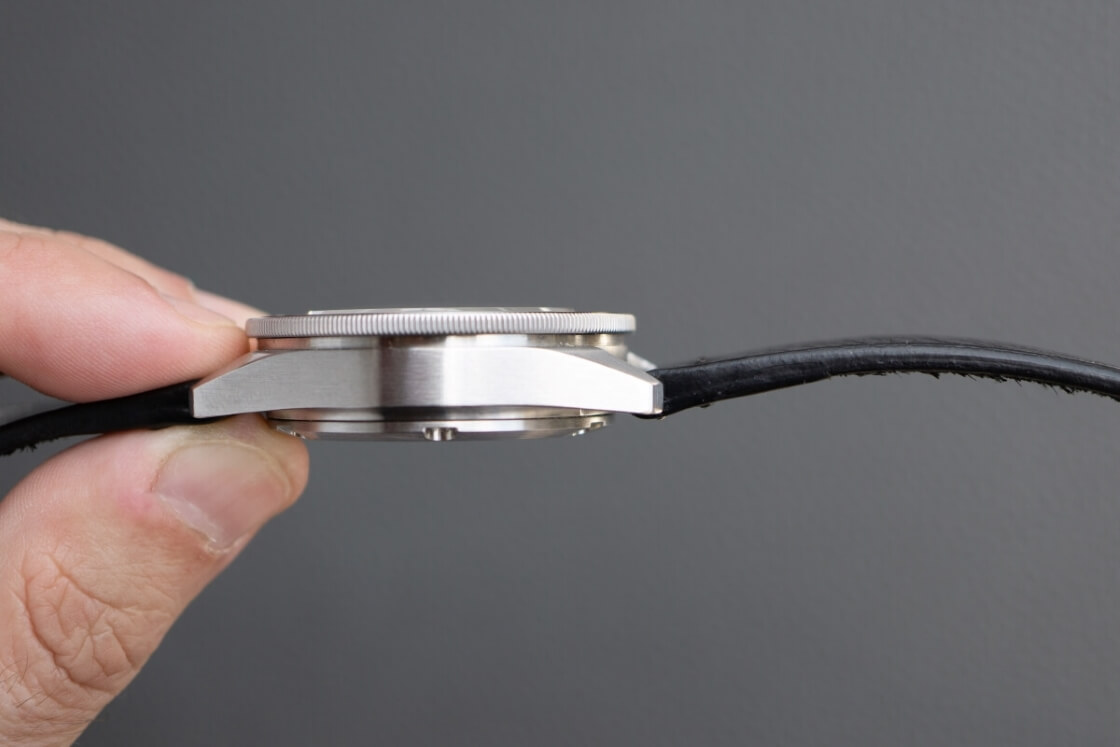 I think the strap will be quite durable. I don't see any flaws in the construction that would be weak spots in long-term exploitation.
Here is the usage timeline report. Of course, I will update this report over time.
Initial Usage The strap conformed nicely to the shape of my wrist. There were no hot-spots digging into the arm. I felt the break-in period wouldn't be long.
One month of use The color hasn't faded much. The leather quality is good. I can barely see the crease mark caused by the closed buckle. The strap is comfortable. The keepers haven't loosened at all.
Compatibility and Pairing Recommendation
The minimalistic stitching and deep black color of the Cross-Stitch make it suitable to pair with both modern and vintage watches. Although it has a casual appearance, I believe that it can effortlessly complement any watch.
Personally, I found that the Unimatic watch was an excellent match for it.
Don't hesitate to try it with a modern chronograph like the Speedy or a diver if you prefer tool watches on leather straps such as the Seamester300 or a five-digit Sub.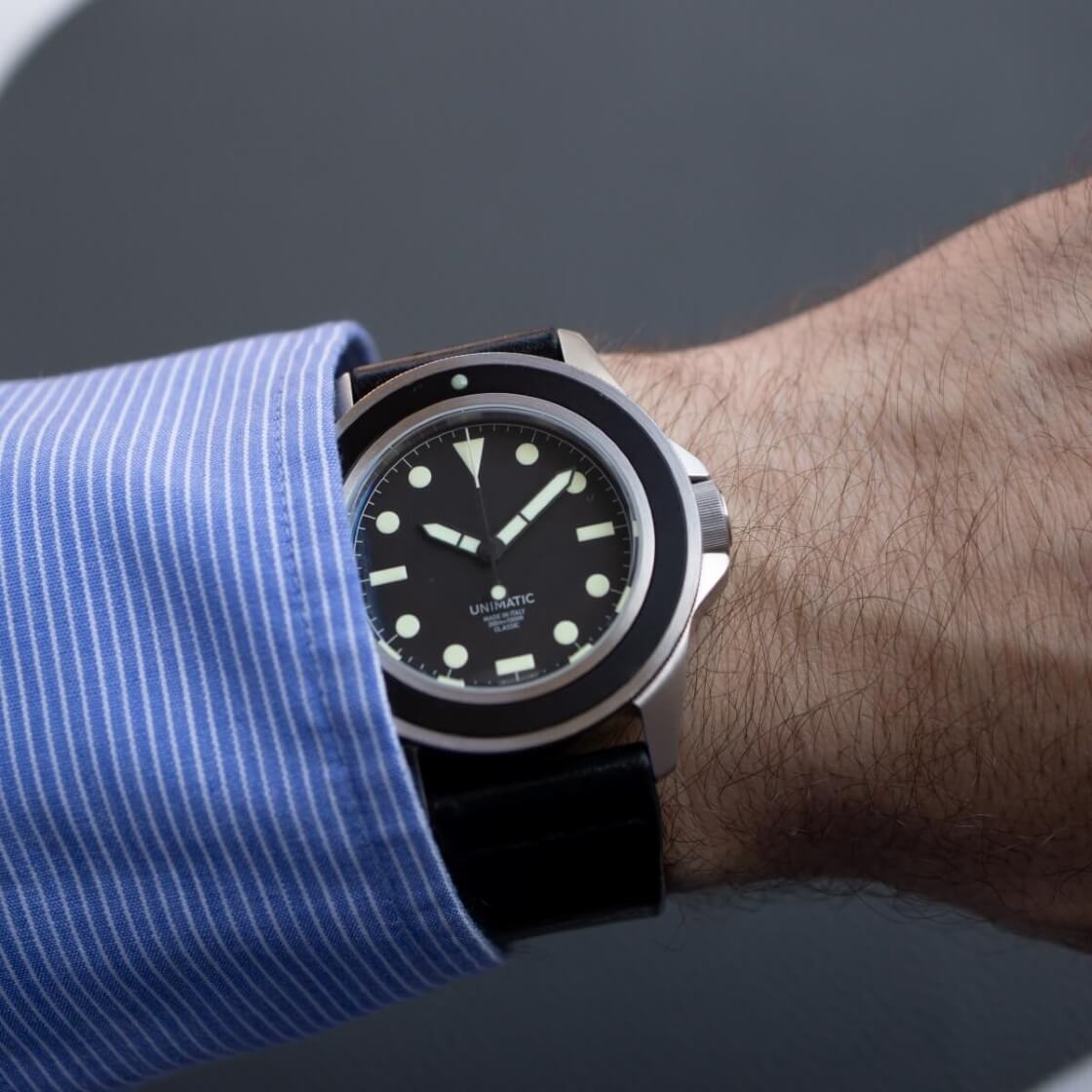 Price and Value
This watch strap is priced at $70. I think it represents a great value considering the high-quality Italian leather used and the fact that it is hand-made to order.
When compared to similar products on the market, this watch strap is priced competitively. Many similar quality straps are priced much higher.
It's worth mentioning that for the same price, many retailers featured here on the StrapHunter are offering machine-made, expendable watch straps made from average quality leather.
When thinking about the price and value of this Cross-Stitch strap I am struggling to find a more attractive option. The price point is reasonable and offers an excellent balance between affordability and quality.
Where to buy?
To order this watch strap, visit Two Stitch Straps directly. You can find the strap category page at this link: Cross-Stitch straps.
Conclusion
Two Stitch Straps has managed to create a product that combines heritage with modern, style with function.
Also, it is easy to spot the effective execution of the idea behind the design. Yes, the strap looks cool, but its longevity is not compromised in any way. They made sure to tick all the boxes when it comes to construction.
This is a solid strap that offers exceptional value at around $70.
Time will tell how the strap holds up to the continuous of use, but considering the materials and construction, I am confident there are years of wrist time ahead.
82
Cross-Stitch leather strap by Two Stitch Straps
StrapHunter rating 82 out of 100