Review of the Perlon Strap by Crown & Buckle
I really like pass-through straps; I'm that kind of watch guy. I understand that some people can't stand them, but they are almost my first choice for daily wear. And when I want to wear a perlon, I usually grab this Crown & Buckle one. For a good reason.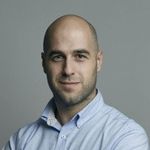 Nenad Pantelic • September 16, 2023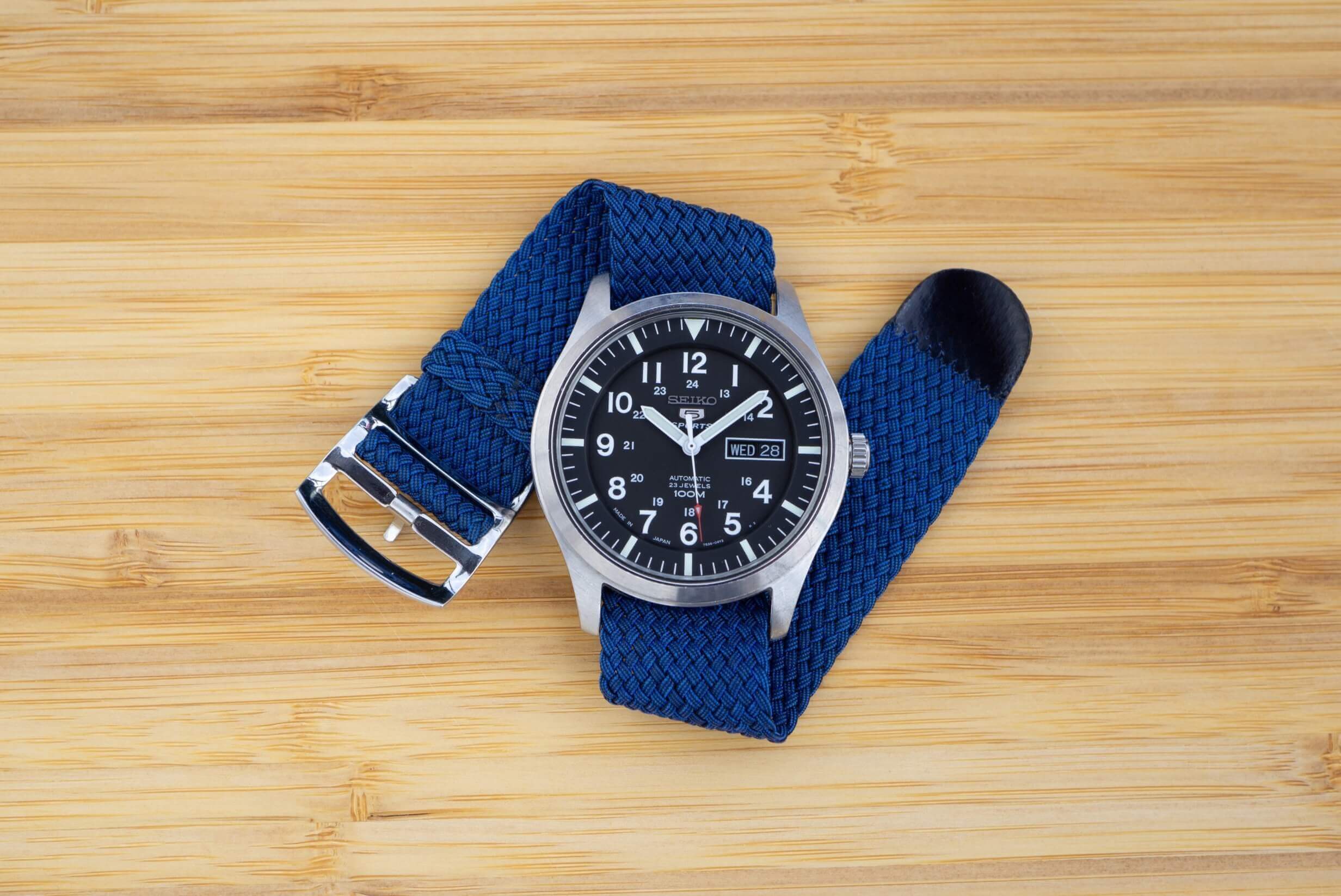 81
Perlon Strap by Crown & Buckle
StrapHunter rating 81 out of 100
| | |
| --- | --- |
| Quality | |
| Comfort | |
| Design | |
| Durability | |
The verdict: If you need a quality perlon that looks nice and wears comfortably, then this Crown & Buckle's braided strap is right up your alley.
What we like?
Almost perfect adjustability
No break-in period required
Comfort
Strap is lightweight
Vibrant colors
The price
Full review
I really like pass-through straps; I'm that kind of watch guy. I understand that some people can't stand them, but they are almost my first choice for daily wear. From nylon, canvas, and leather NATO straps to hook & loop straps, all the way to elastic ones. Even simple perlon straps.
This time, I'm writing about what I believe is the best perlon strap (in my humble opinion, of course): Crown & Buckle's perlon strap.
Before I explain why I like it so much, let's first take a look at the specifications of this modest but versatile strap.
Technical details
| | |
| --- | --- |
| Brand | Crown & Buckle |
| Width | 20mm |
| Tapering | None |
| Length | 240mm |
| Material | Woven nylon strands |
| Fraying prevention | Ultrasonically welded edges |
| Color | Blue |
| Finishing | Matte |
| Buckle type | Adjustable ladder-style |
| Buckle material | Stainless steel |
Of course, this perlon comes in many colors. When it comes to sizes, it is offered in three sizes: 18mm, 20mm, and 22mm.
Perlon straps are among the longest-lasting collections in C&B's offerings. You can view the entire selection here.
The C&B dedicates resources to research and development, consistently introducing new products. They are genuine trailblazers in the strap market, and I recommend exploring their complete catalog.
In the United States, shipping is complimentary for orders exceeding $35, with international shipping costing less than $10.
Design and Materials
This Perlon strap is made from synthetic material and features a woven pattern of wide nylon strands made from Perlon® fiber.
The strap comes with a brushed, adjustable-length stainless steel buckle. While the buckle is a bit thin, it's well-made and feels much better than other perlon buckles on the market.
Each strap end is ultrasonically welded to secure the material and prevent fraying. The buckle itself can also serve as a keeper, and there is an additional floating nylon keeper included.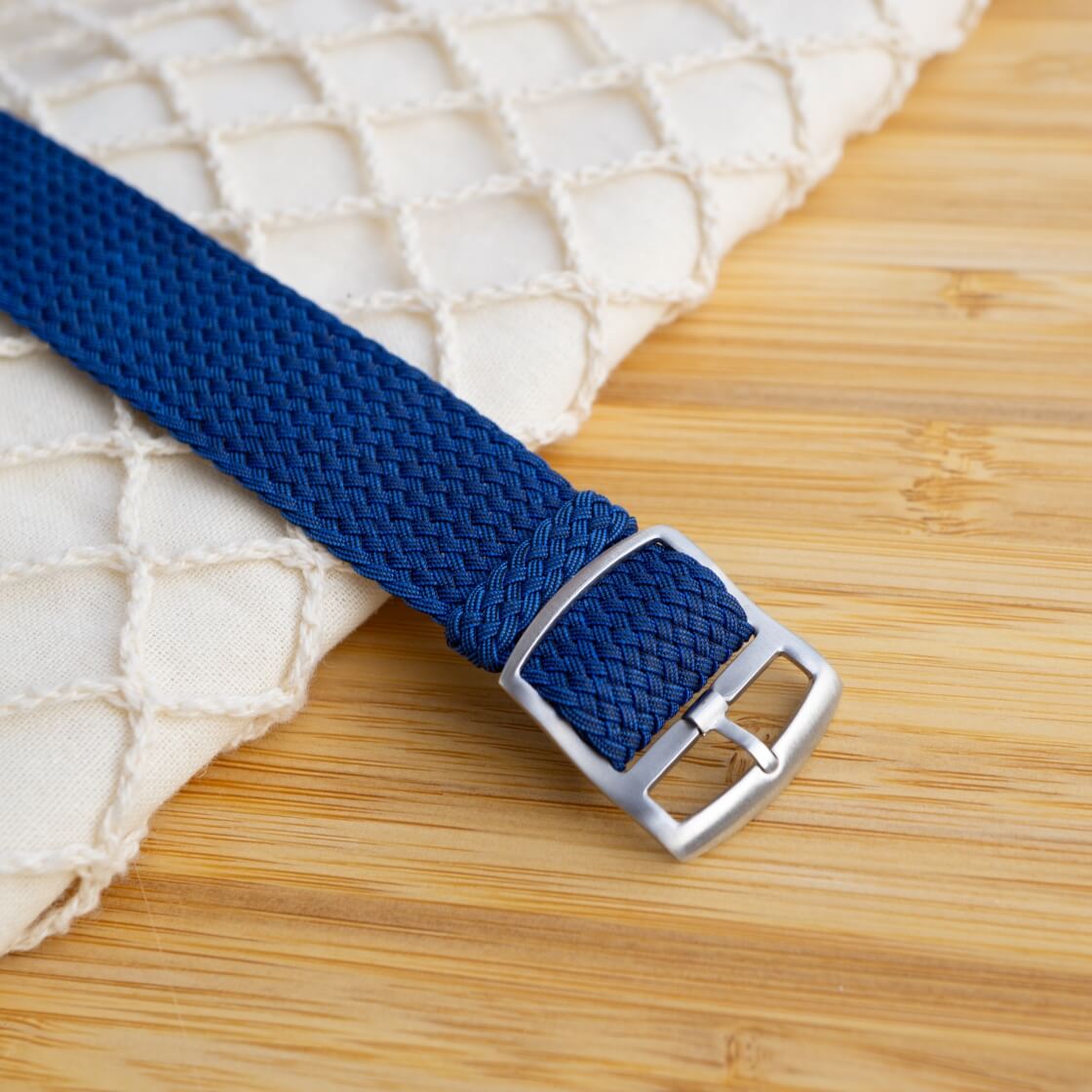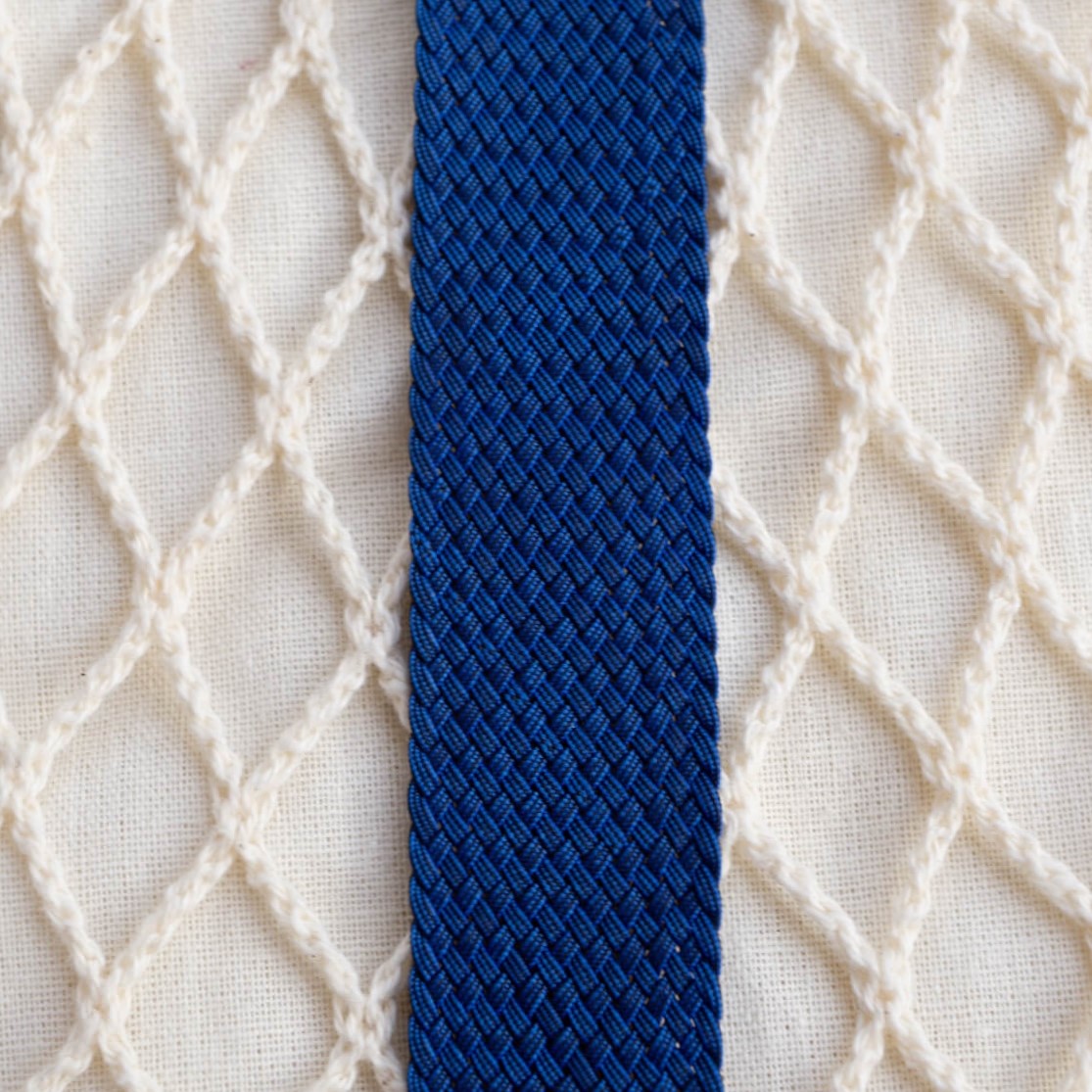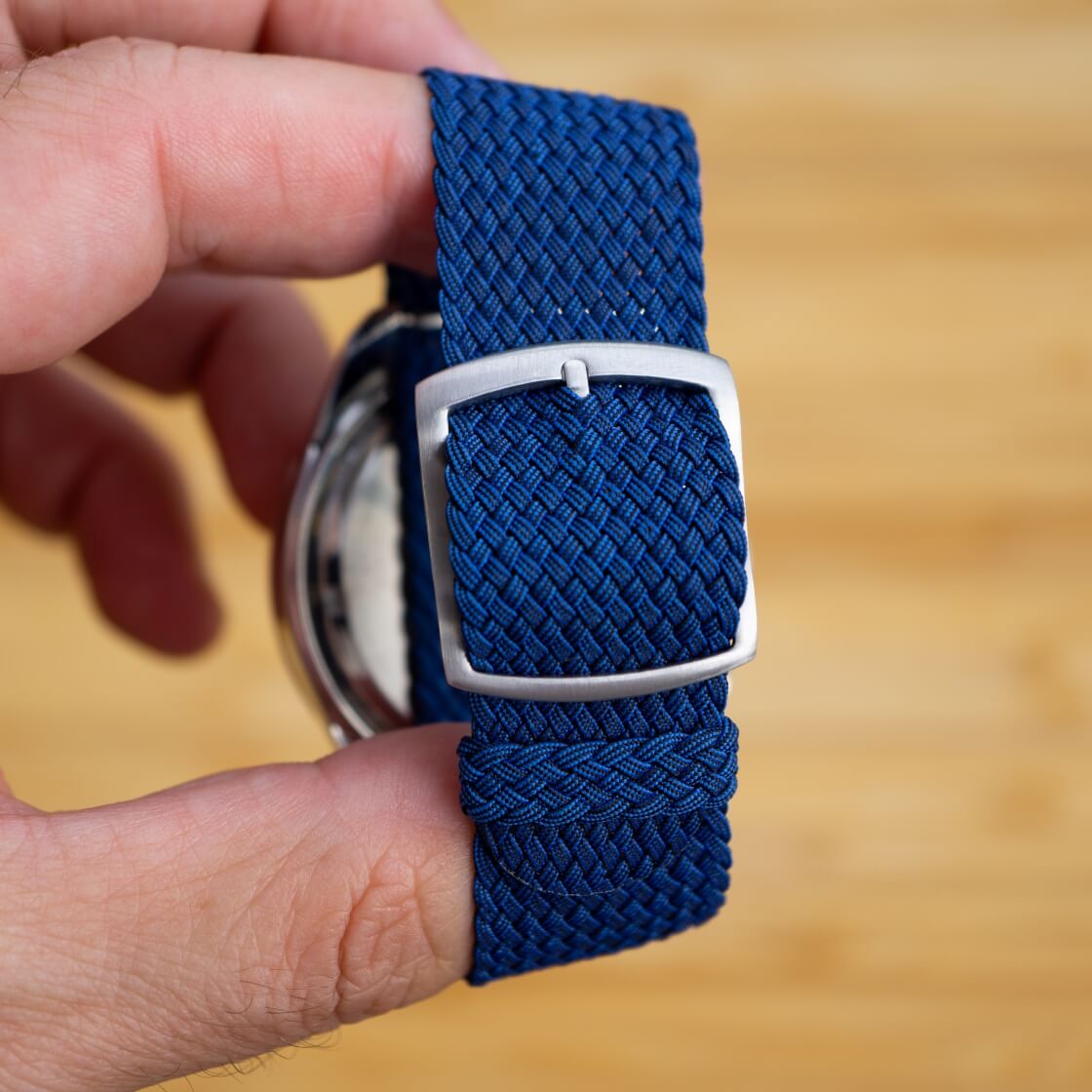 The maximum length is 9.5"/240mm, but the strap can be easily shortened using the included adjustable ladder buckle to perfectly fit any wrist size.
In my opinion, the strap is slightly short, as I have just a tiny part to tuck into the floating keeper.
The color is a rich dark blue or navy, as C&B labels it on their website. The color's richness has remained intact after several years, and the strap color hasn't faded.
Comfort and Durability
The most important information: this strap is extremely comfortable to wear. It is thin, lightweight, porous, and airy. The buckle does not dig into the underside of the wrist, and the braided material is not coarse but soft and pliable.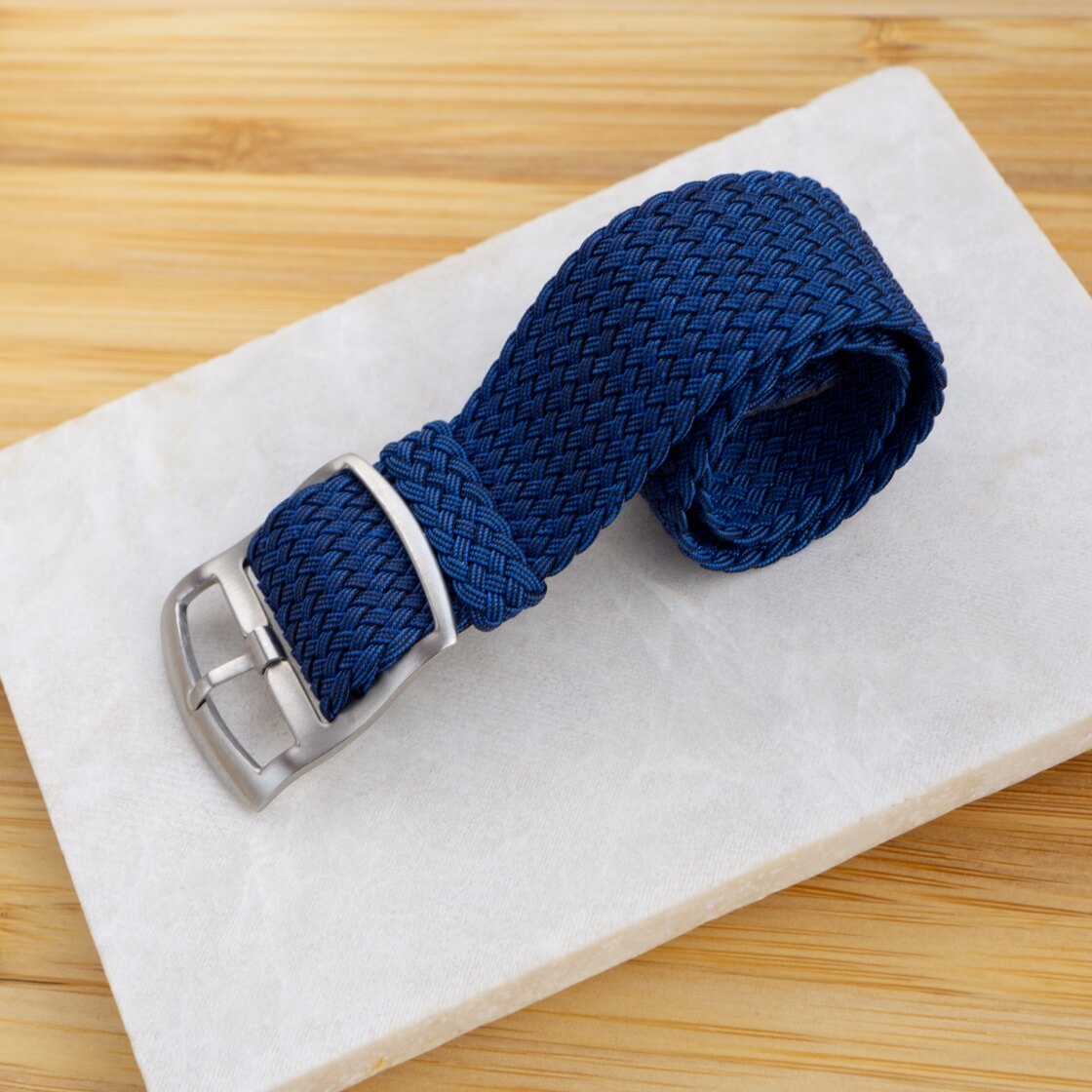 The strap does not have a set of predefined holes, but you simply thread a buckle pin through the gap between the nylon braids.
Although it has a simple construction, this strap is quite durable. As mentioned before, the ends are ultrasonically fused, which has proven to be a great way of finishing the edges. I have it for a couple of years, and it hasn't shown any signs of tearing or fraying. So far, it is durable and in pristine condition.
Initial Usage The strap is very enjoyable to wear it because it's comfortable and lightweight. The strap is easy to adjust and put on.
Six months of use I cannot see any visual flaws. Edges are fused very well and there are no phisical damage.
Three years of use After few years of use it looks like the strap has slightly shrinked. I had no oher issues. There are no tears and fraying, material hasnt snaped or got broken, and the color has sustained its richness and luster.
Compatibility and Pairing Recommendation
Surprisingly, this is a very versatile strap. Not only can this perlon be used with dress and vintage watches, but it's also suitable for mid-sized divers, pilot, and field watches.
The only watches with which this perlon might have issues are top-heavy, large divers, or pilot watches. Thin and lightweight straps wouldn't be able to balance out the weight of such watches.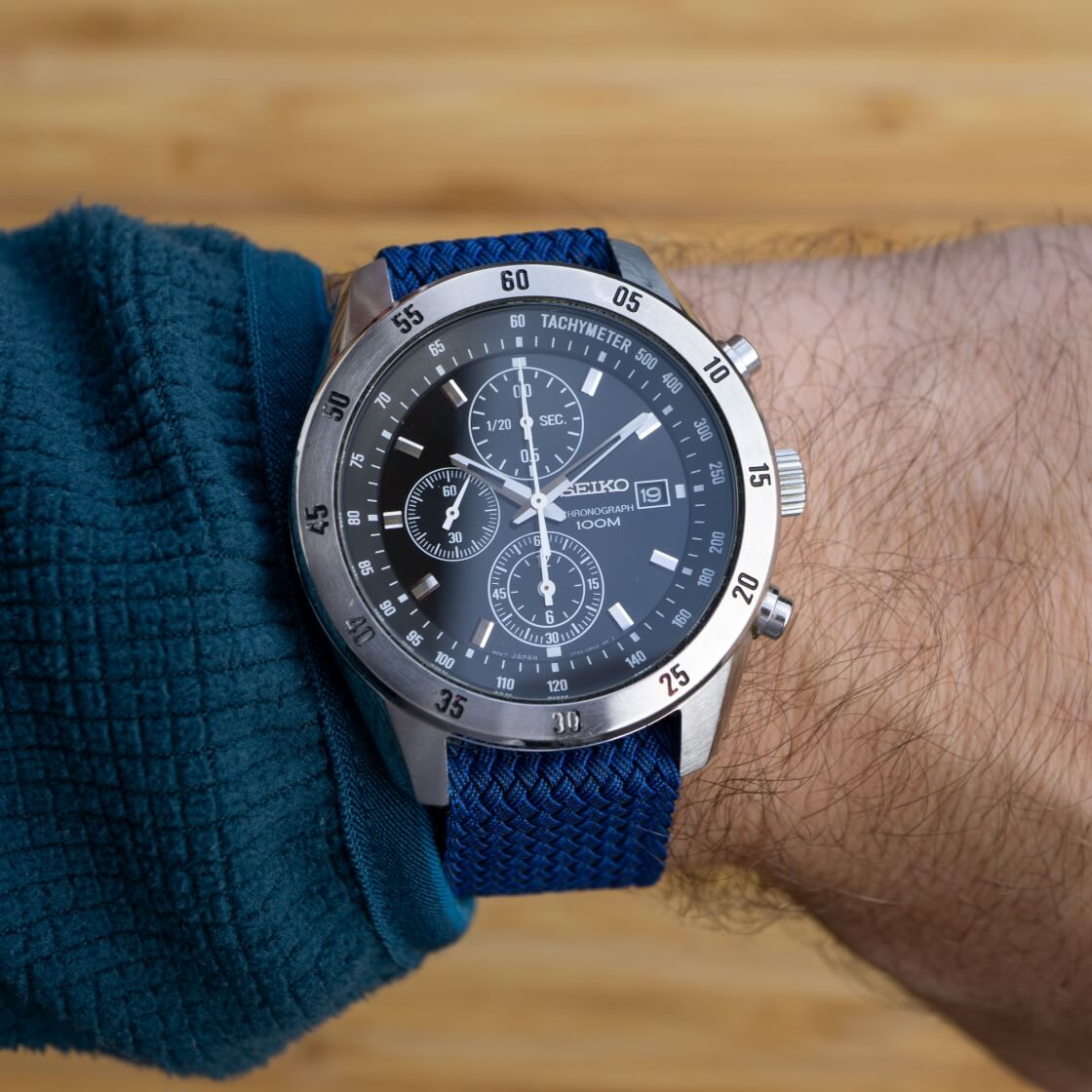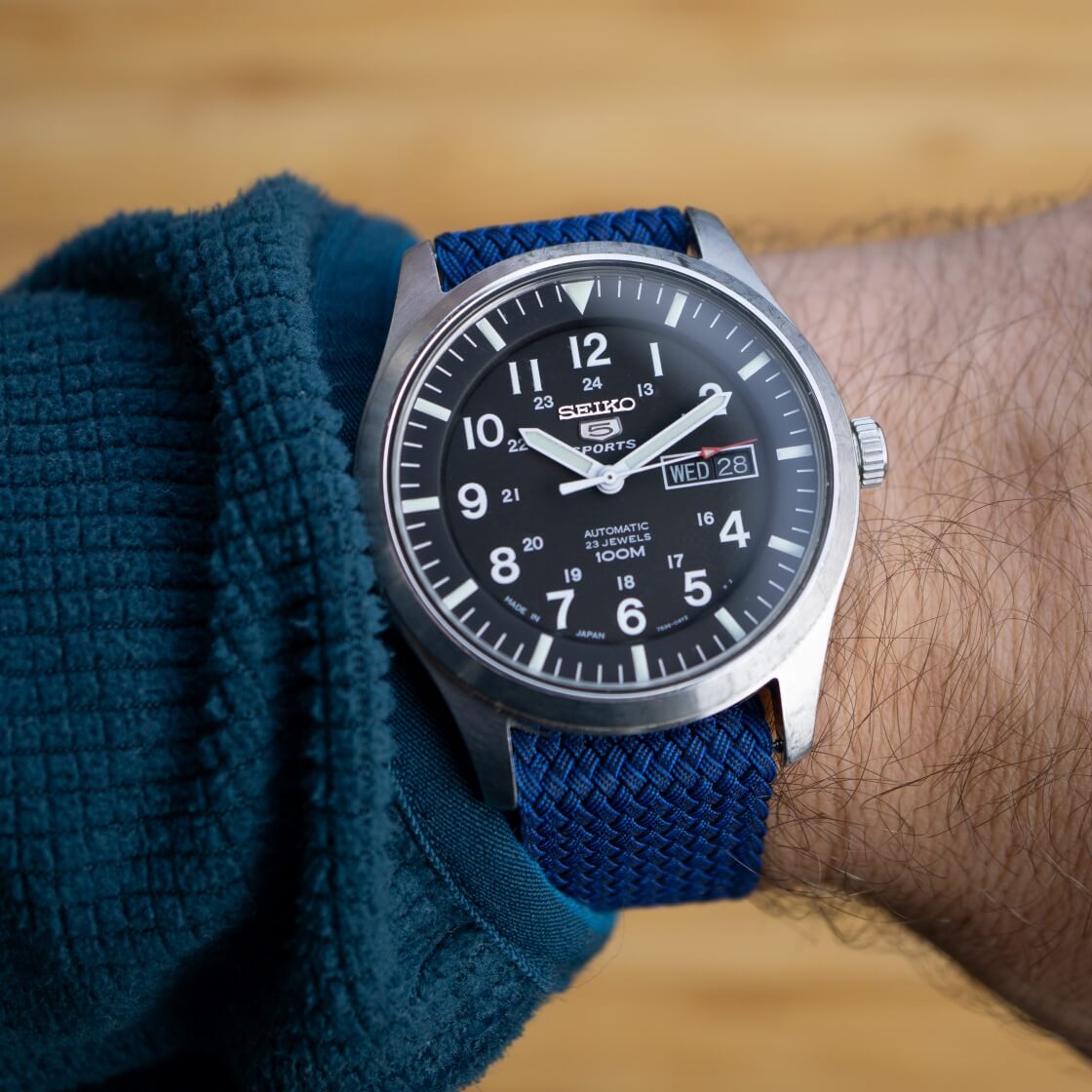 Where to buy?
You can purchase it directly from the C&B website. Here is a link to their Perlon collection.
Shopping through Crown & Buckle is a seamless experience with no hiccups.
However, please be aware that during the pandemic, they reduced the number of countries they ship to, so it's advisable to check if they can deliver to your country.
In the US, shipping is free for all orders over $35, and international shipping costs are under $10.
Price and Value
The price of this Perlon strap is $16, which is a higher price point than the average for Perlon straps. However, when I consider how it's made and how long it lasts, it's definitely an excellent value.
Yes, there are cheaper options available, but for just a few dollars more, you can get a really well-made product that is comfortable and will last you a long time.
Conclusion
Although the summer has ended (this review is from September 2023), don't overlook perlon straps. They are easy to wear, look nice, and come in many colors. They bring a ton of fun.
All these attributes can be attached to the C&B perlons. Instead of buying a run-of-the-mill perlon from Amazon, simply spend a few more bucks and get yourself a quality strap that will look nice and last several seasons. Not bad, not bad at all.
81
Perlon Strap by Crown & Buckle
StrapHunter rating 81 out of 100