Review of the Yellow Dog Rubber Nato Strap
As nato straps go, this one is very special. It isn't the most luxurious, the most supple, or the most refined, but for a watch strap nerd like me, this one will be difficult to top.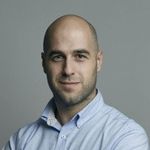 Nenad Pantelic • October 30, 2023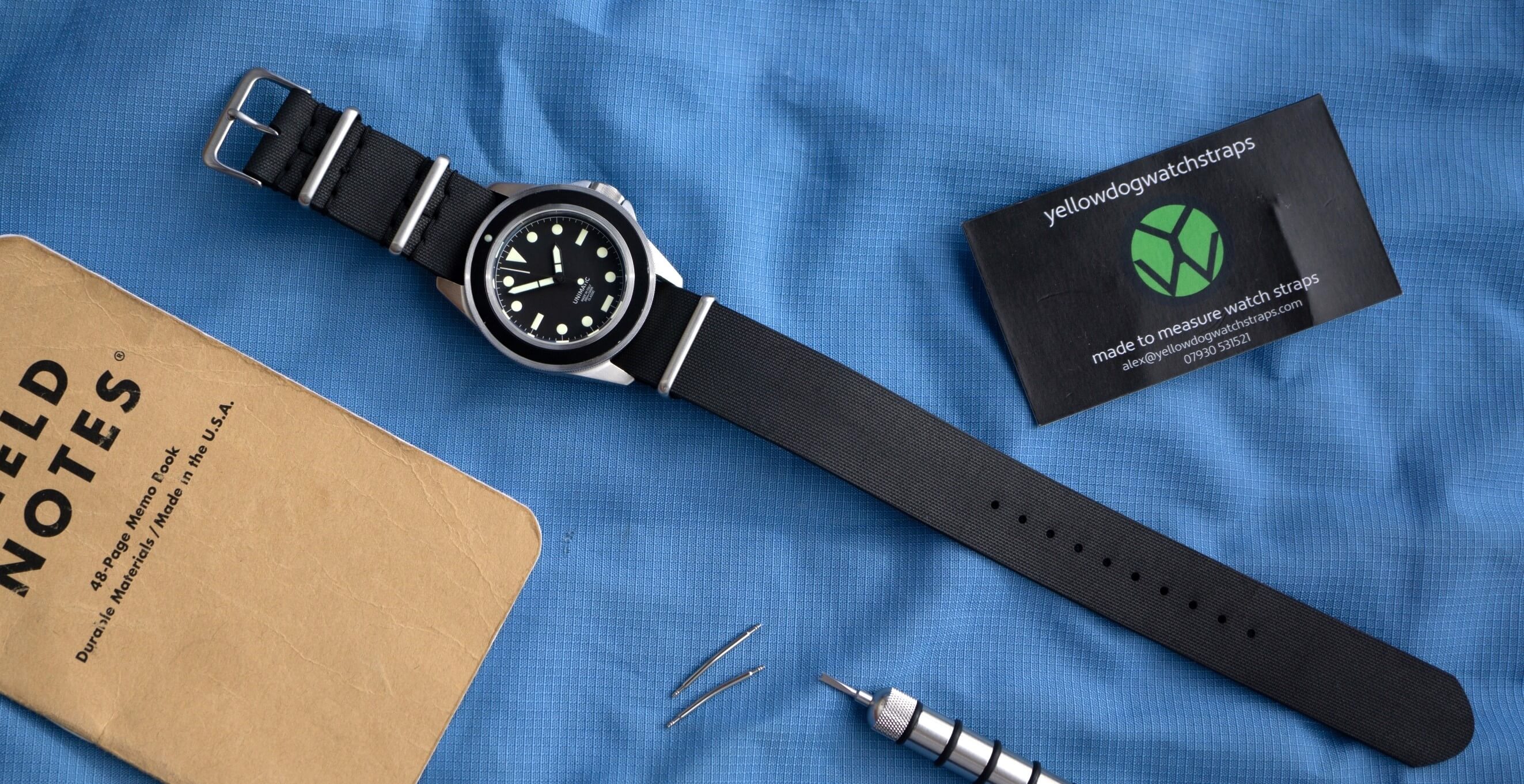 85
Yellow Dog Rubber Nato Strap
StrapHunter rating 85 out of 100
| | |
| --- | --- |
| Quality | |
| Comfort | |
| Design | |
| Durability | |
The verdict: This strap is the real deal. Built well, exceptionally durable, and comfortable when paired with any watch. Highly recommended.
What we like?
Comfortable from the get-go
Build quality
Quality stitching
Textured surface of the material
Doesn't slide, even when worn loosely
Dries instantly
Long enough for professional use
What we don't like?
Rubbery smell during the first few weeks
Above the average thickness
Low-profile hardware makes tucking in the excess part a challenge
Full review
I may not be the easiest customer to please when it comes to nato straps. I mean, I've worn them in all shapes, sizes, and materials, from nylon to leather to even the rarest of unicorn hair blends (okay, maybe not that last one, but I'm open to suggestions). But the strap I'm about to write about... well, it has me more excited than any other strap I've experienced recently.
It isn't the most luxurious, the most supple, or the most refined, but for a watch strap nerd like me, this one will be difficult to top.
First things first, here are some general technical specifications:
Technical details
| | |
| --- | --- |
| Brand | Yellow Dog Watch Straps |
| Width | 22mm |
| Tapering | None |
| Length | 300mm |
| Thickness | 1.5mm |
| Material | Rubber |
| Buckle & keepers | Brushed 316L stainless steel |
| Color | Black |
| Stitching | Rot-proof polyamide thread |
| Finishing | Textured; matte |
Honestly, I chose the most boring combination (standard material, standard nato layout, black stitching).
Alex offers several types of rubber materials:
Diamond cut
Tropic style
Rally style
Standard textured material
In addition to this low-profile hardware, you can also choose the Zulu buckle and keepers. Hardware can be polished, brushed, or coated in black PVD.
Furthermore, when it comes to the thread, you have a choice of ten colors.
But that's not all. If you wish, you can also order etched-in or engraved inscriptions or symbols. The level of customization is exceptional, and kudos to Alex for providing such a level of service.
Did I mention that any combination can be made in any width from 17mm to 25mm? Impressive, right?
Ordering from Yellow Dog Watch Straps
Alex Moss, the owner of Yellow Dog Watch Straps, has been making pass-through watch straps for 10 years, with a focus on rubber straps that are waterproof, durable, and easy to clean. These straps are tailor-made and can be customized in many different ways.
Based on what I've seen on his Instagram account, I can say that his clientele includes both casual watch enthusiasts and servicemen and other professionals.
To place an order, you can either reach out to Alex directly via email and/or Instagram DM, or you can use the shopping functionality on his website. Since I didn't have any specific requests, I decided to use the website. After a few clicks, the strap was added to my cart, and then I selected the shipping method before checking out with my credit card.
Overall, the buying process is straightforward and works as expected.
For my next purchase, I'll probably contact Alex directly to arrange a custom build. I'll update this review when I go through that kind of buying procedure.
Design and Materials
Alex creates all his straps by hand using extremely strong and durable rubber with a textured finish. The material has a thickness of 1.5mm. To the touch, the rubber is not sticky and does not attract (too much) dust and lint.
Also, the rubber does not stretch much; it has an optimal balance of suppleness, toughness, and pliability.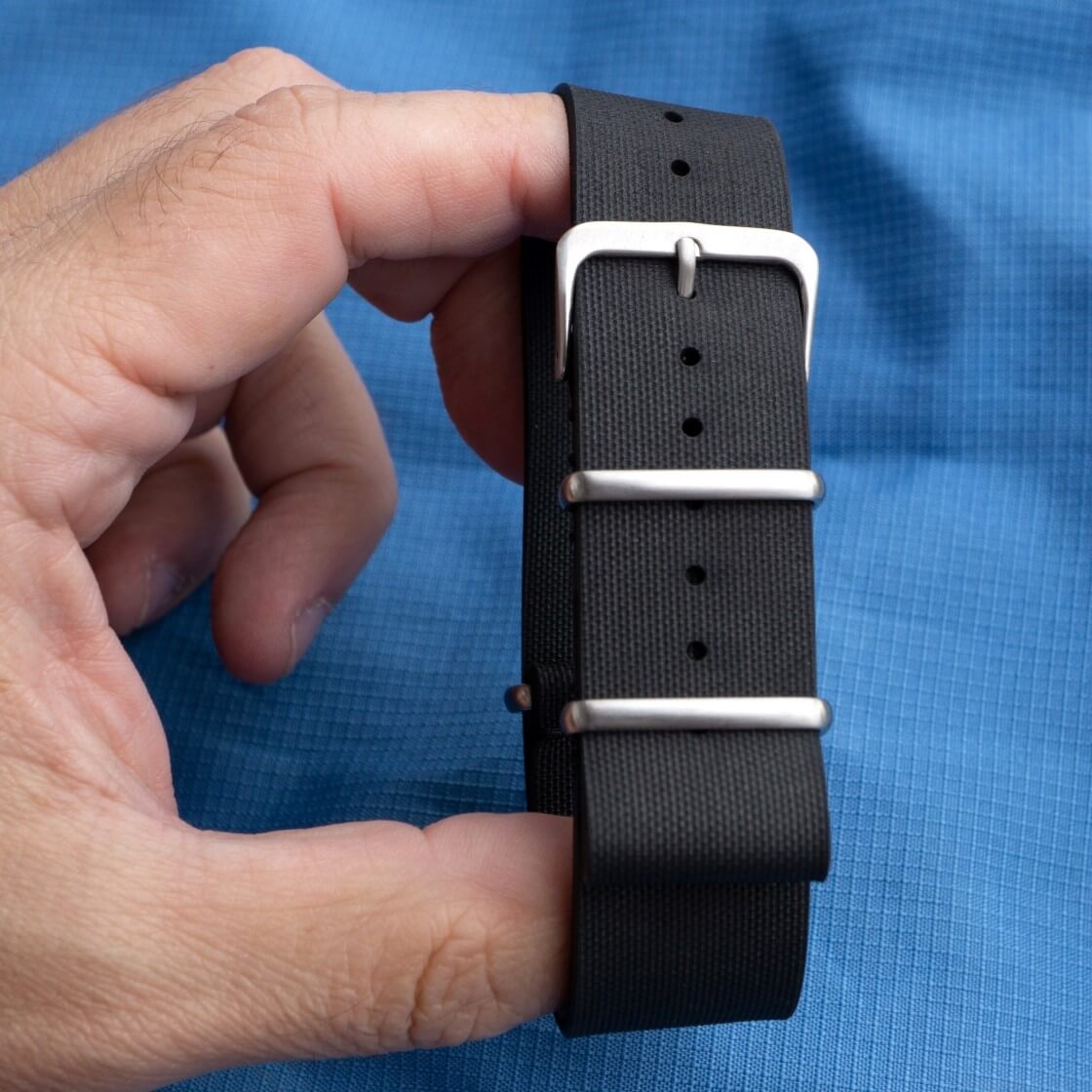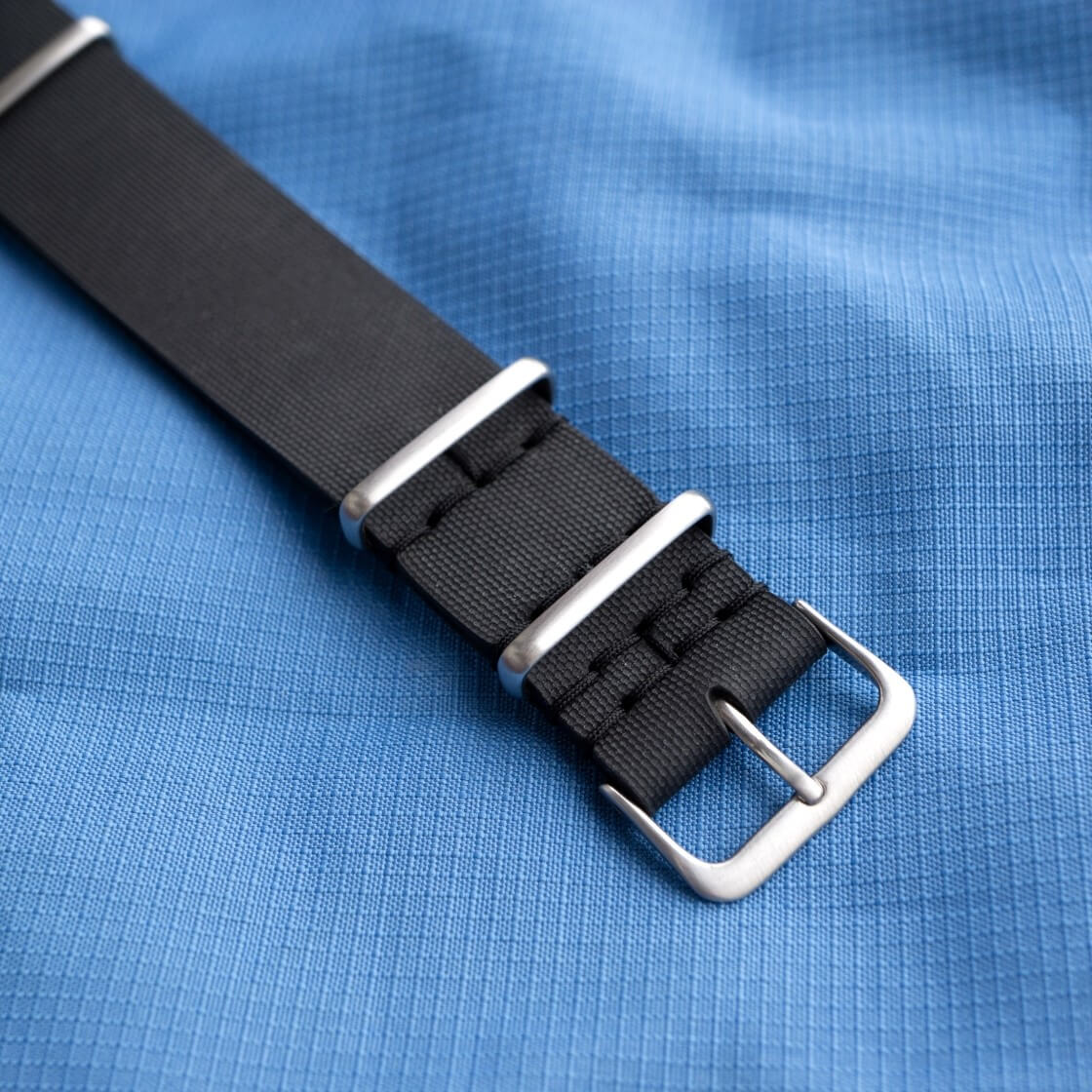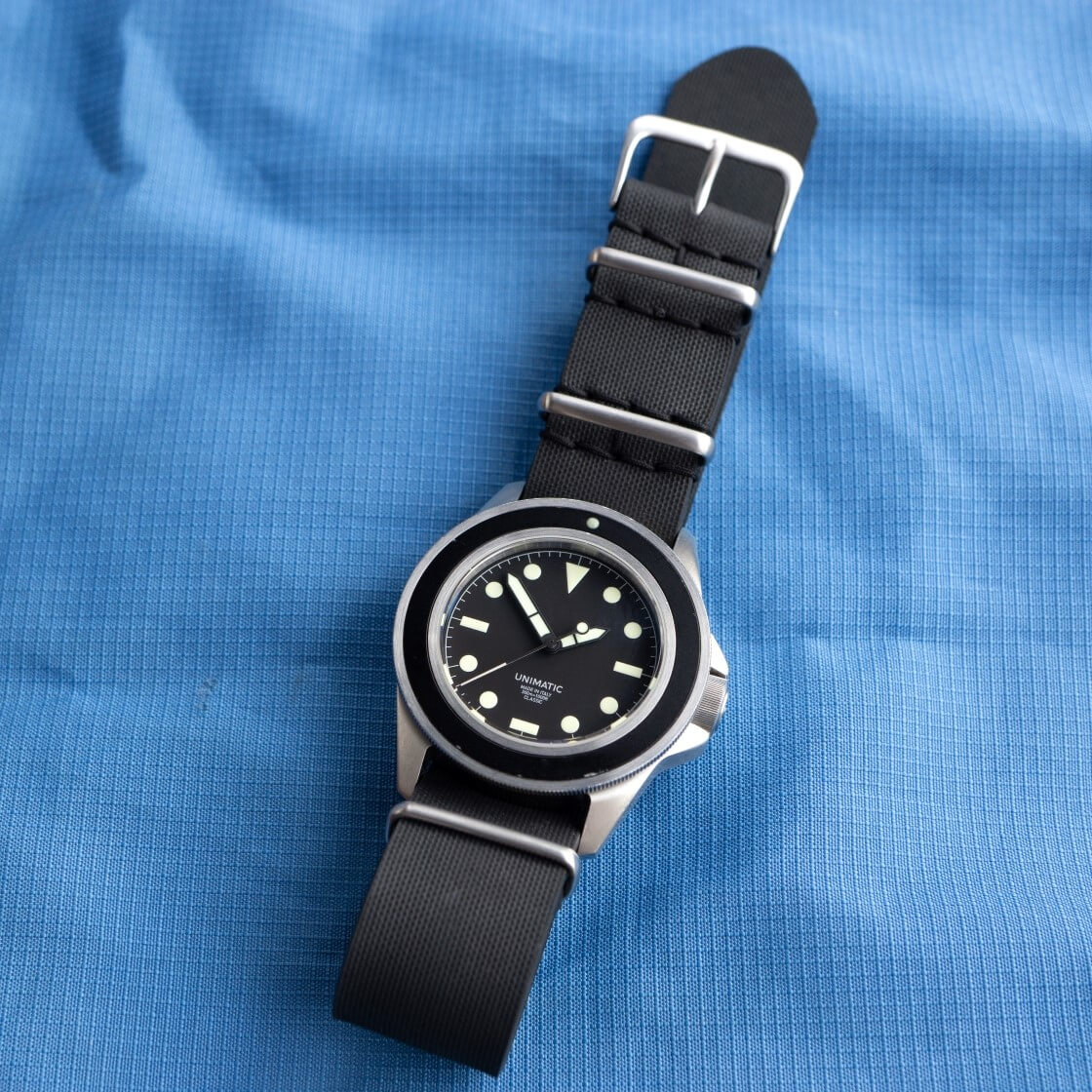 For the buckle and keeper, Alex uses 316L stainless steel. I went with the low profile hardware choice, being the one we're used to seeing in standard nato straps.
The stitching is robust and done with rot-proof polyamide thread, as labeled on Yellow Dog's website.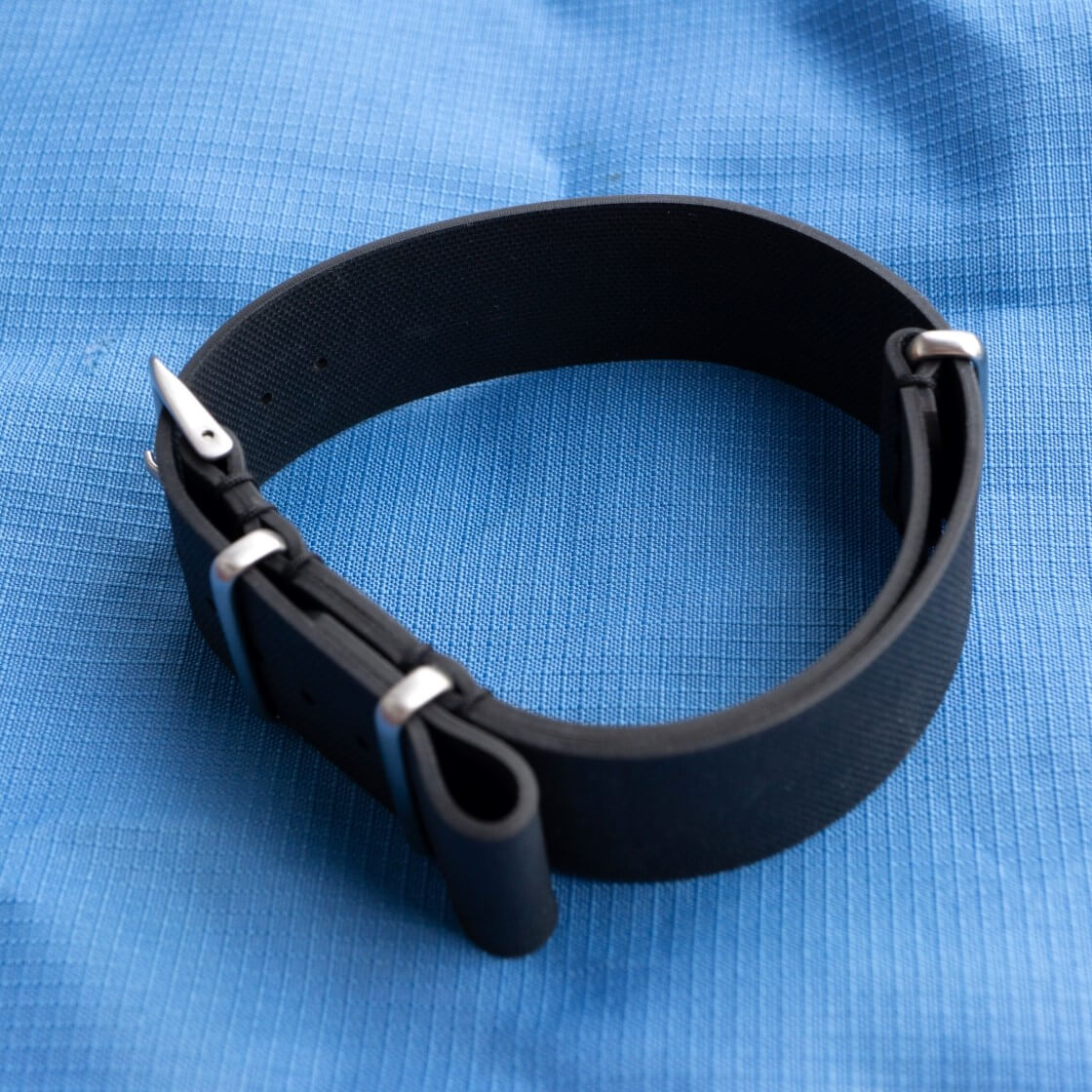 The cut lines and edges are clean and tidy.
The underside piece is signed with a small Yellow Dog logo.
In simple terms, this is a standard nato layout, but it's made by hand with above-average materials and attention to detail.
Comfort and Durability
Sometimes you need to tighten nylon nato straps because the material does not grip the wrist well. Nylon, canvas or similar blends tend to slide a bit. That is not the case with rubber pass-through straps. Especially with this Low-profile hardware one from Yellow Dog Straps.
This rubber nato does not have a sticky grip, but rather a firm and reassuring one. Even if I wear a strap a bit loosely, the strap (and the watch) does not shift position, slide or wobble on the wrist. That's a big positive of Yellow Dog's nato.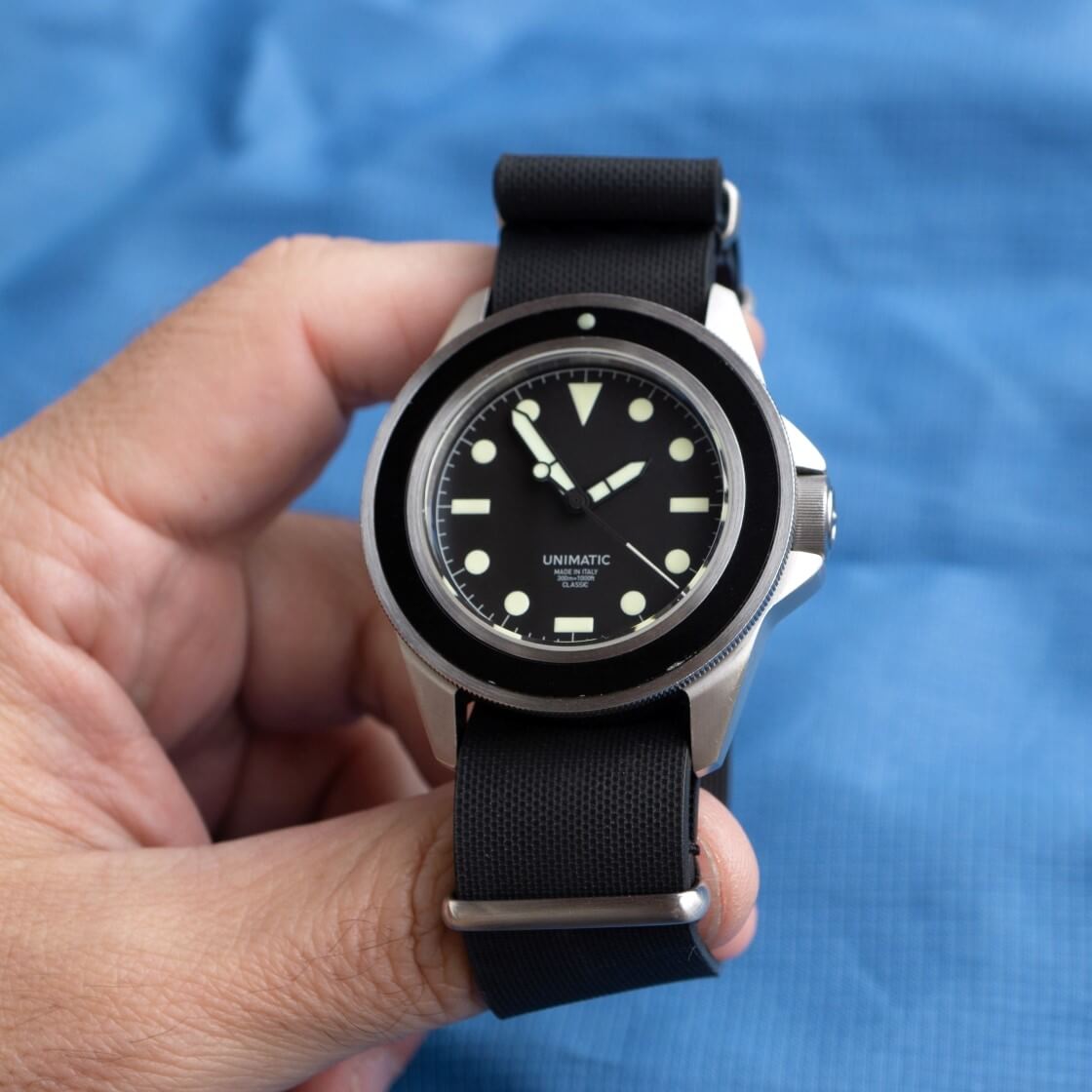 Overall experience of wearing the strap is great. Rubber is comfortable, and does not dig into the wrist and cause discomfort.
One minor downside of this strap is its thickness. There are two layers of rubber material underneath the caseback, adding 3mm in height. Wearing the watch under the jacket cuff, or a sweatshirt is fine, but do not expect to do so with a shirt.
As mentioned before, keepers are sewn-in, stitching is very sturdy and there are no weak spots on the strap. I haven't used it more than few weeks, so I can not give my definite conclusion about its durability, but I really think this one will last for a very very long time.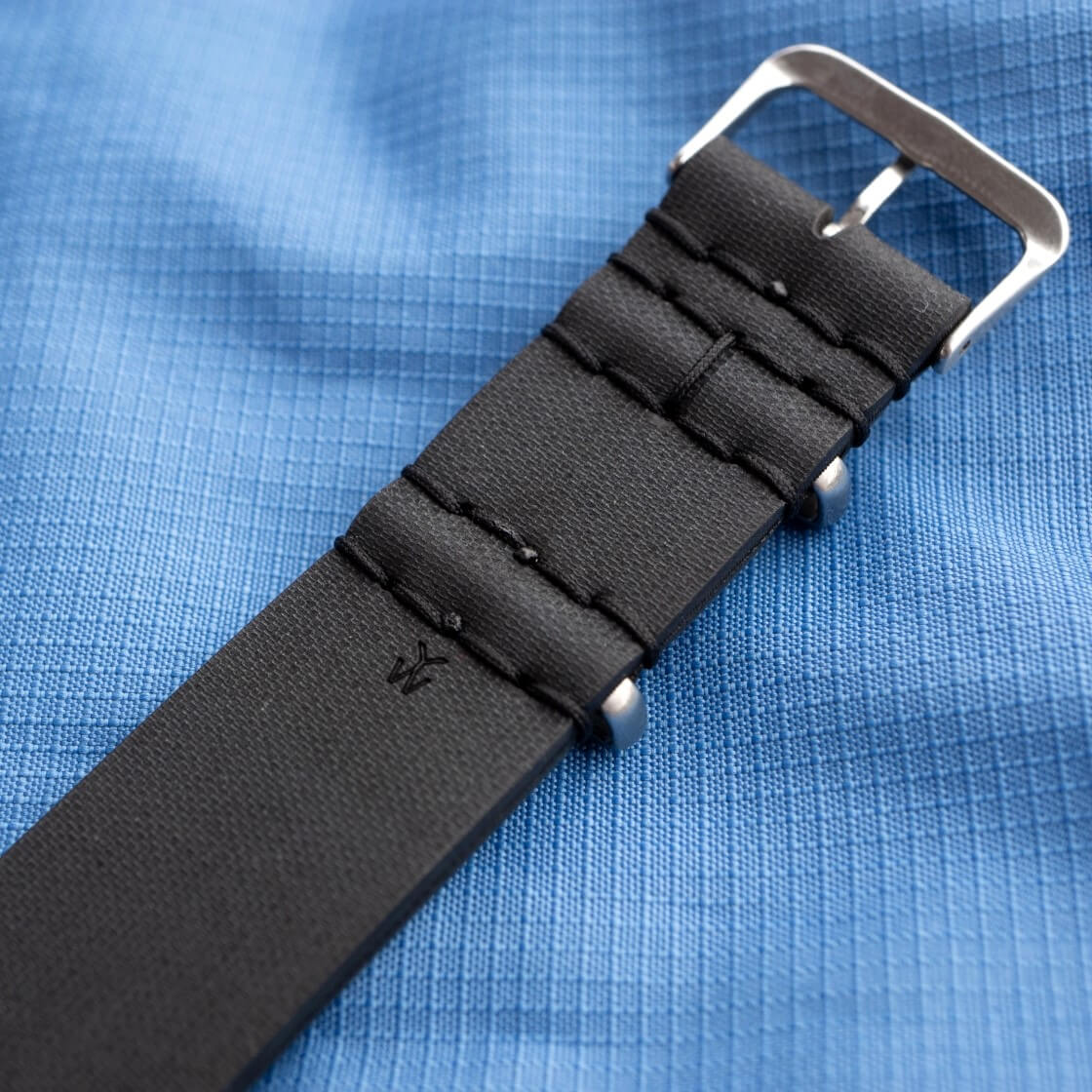 Material is heavy-duty, construction is solid, and with proper care this strap would easily outlive many other nylon, canvas, or sailcloth straps you have in your rotation.
Durability is not an aspect you should be worried about.
Initial Usage The strap is comfortable to wear right out of the box. It is well-made and gives off a professional appearance. I have to report that it had a rubbery smell during the first few weeks.
Two months of use Nothing has really changed, apart from the rubbery smell disappearing. The stitching looks as good as new, and the material shows no visible signs of wear and tear. I have a feeling that I am just getting started with this strap.
Compatibility and Pairing Recommendation
This strap works excellently with various types of sports watches, giving them a tactical and utilitarian look. I've worn it on field and diver watches with black and white dials, and the overall package looks and feels fantastic.
One important note worth mentioning is that it can be challenging to pair this strap with watches that have short lugs. Alex includes a pair of curved spring bars specifically designed to address any issues some watches might have when threading the material between the case and the spring bars.
While the curved spring bars do help, they may not be effective for extremely short lugs. For example, I couldn't put this strap on the Citizen Nighthawk. Truth be told, that watch has a comically short distance between the case and the spring bars.
Here is the showcase of the strap on various tool watches.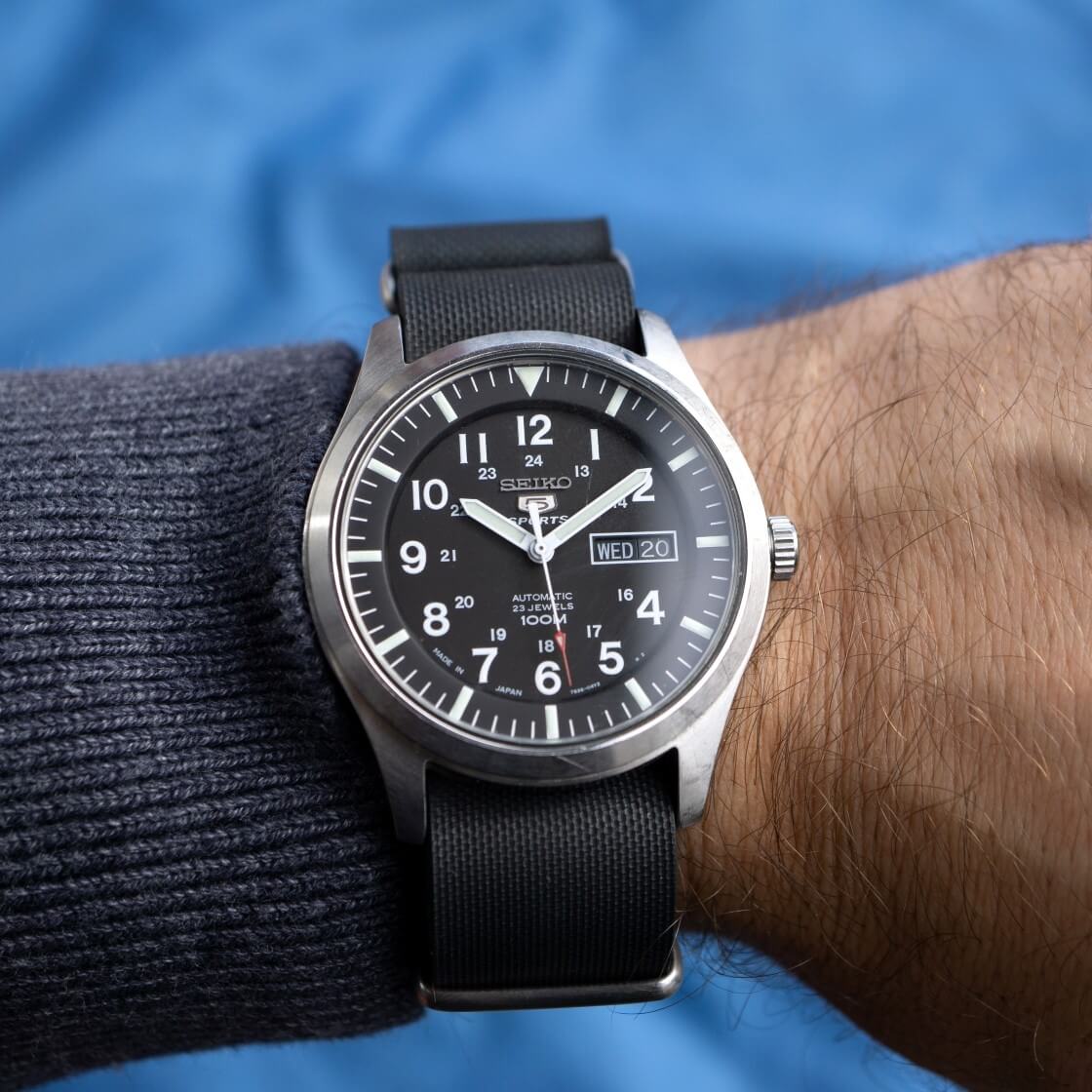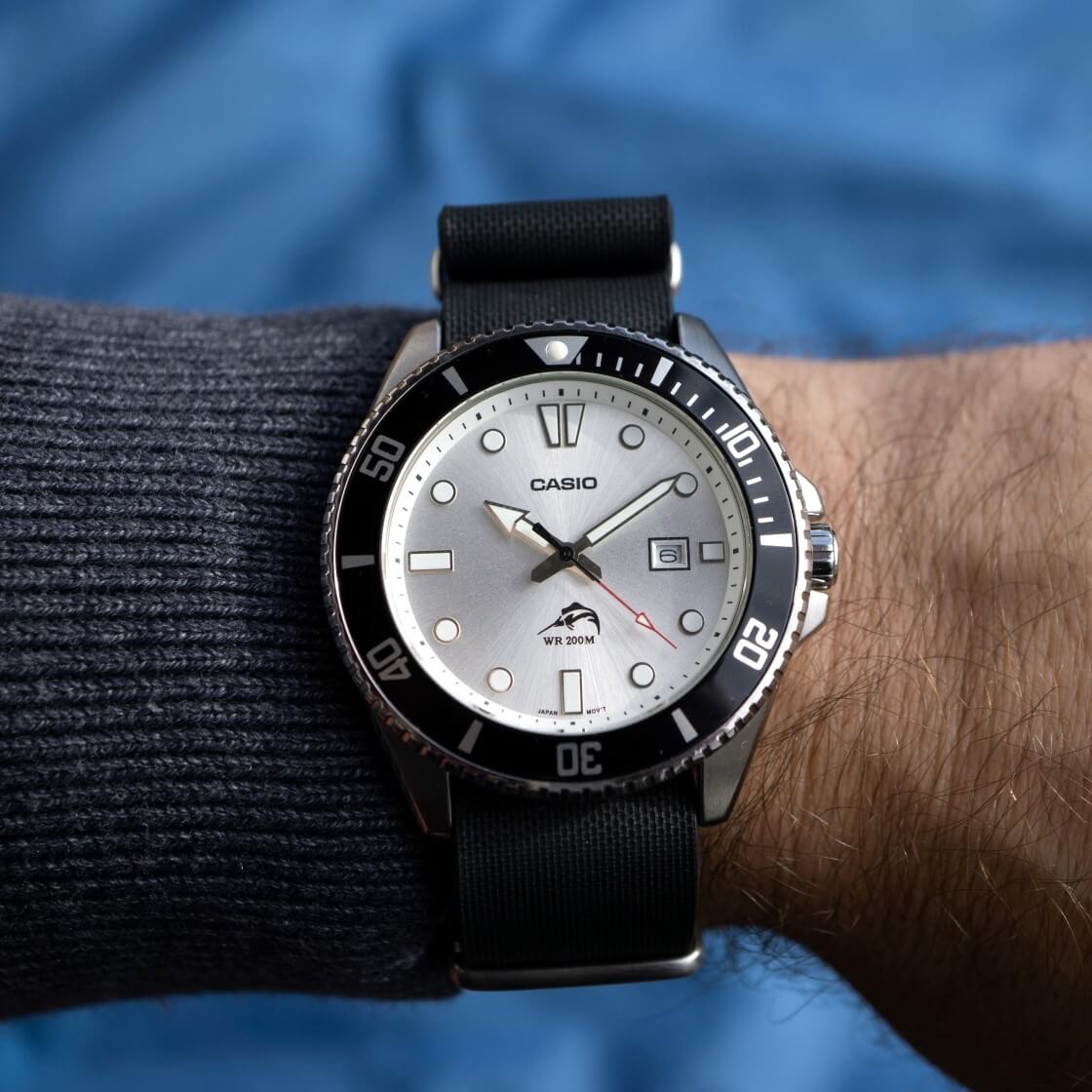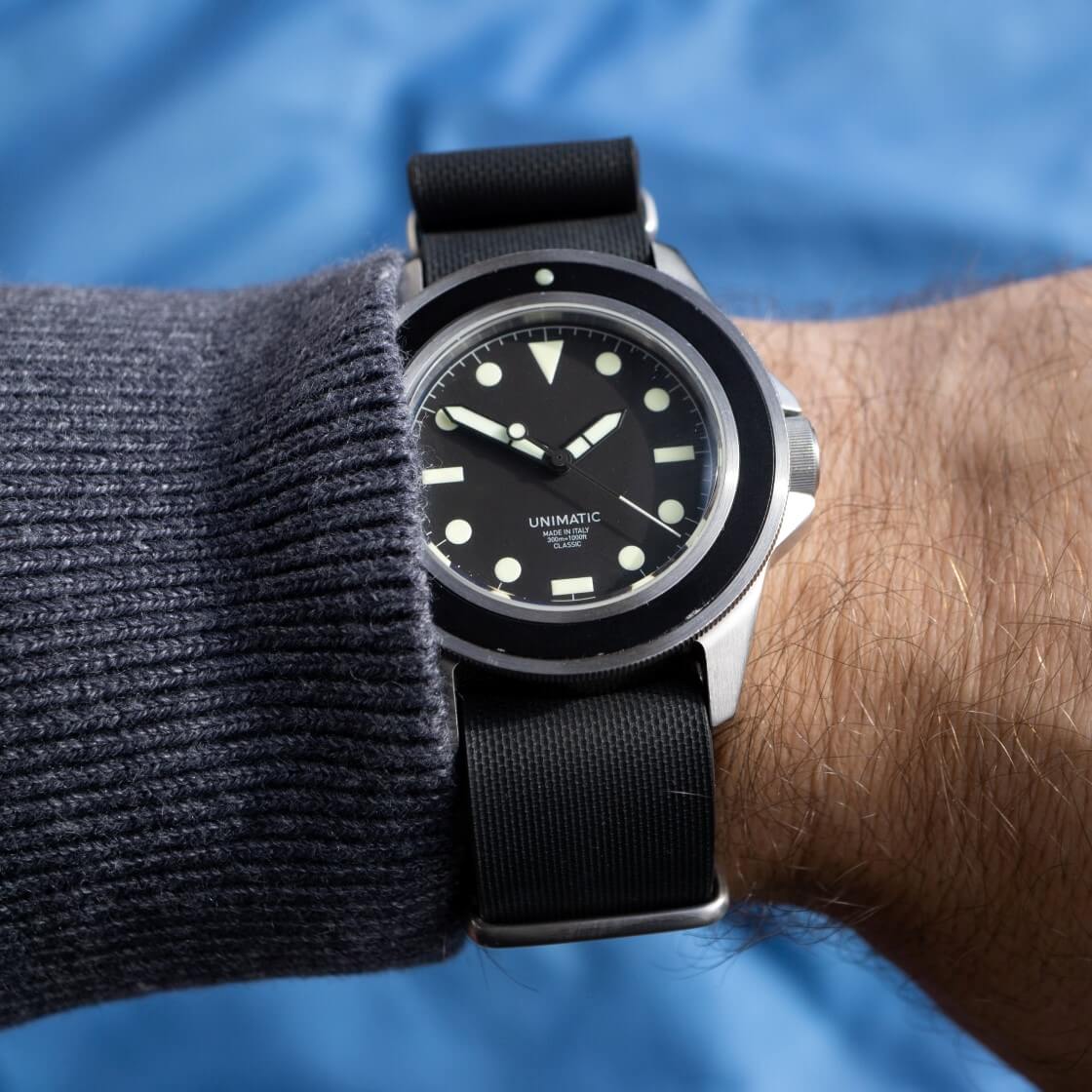 Where to buy?
f you're interested in purchasing this watch strap, you can buy it directly from the Yellow Dog's website.
Simply visit the Shop page and choose the strap of your choice. From there, you can select the size, hardware type, thread color, and make other customizations.
Price and Value
At around $40, this strap offers excellent value for money, especially given the quality of the materials, construction, and durability. I believe that even with frequent use, this strap will last a long time.
If you're looking to cross-shop and find a handmade rubber nato strap of this quality at this price point, you won't find anything even close.
And if you've never spent more than $25 on a nato strap and are consistently buying standard nato straps in the sub $15 range, give the Yellow Dog a try, you won't be disappointed.
Final thoughts
Some people will never get past the price, and I can understand that. A starting price of $40 before shipping is above the average amount to spend on something that many of you, casual watch enthusiasts, may sparingly use.
But if we set aside the cost and focus on the pure quality and craftsmanship, it's impossible not to appreciate the exceptional product that Alex has created. The Yellow Dog Rubber Strap brings outstanding durability and offers great comfort and versatility.
Make no mistake; the Yellow Dog Rubber Nato is a remarkable strap. For a watch strap enthusiast like me, this one will be difficult to top.
85
Yellow Dog Rubber Nato Strap
StrapHunter rating 85 out of 100