What types of straps does SMC Strap Mill Canada sell?
Here is a list of the different types of straps they offer:
Width: Width: Their straps are made in 18mm, 20mm, 22mm, or 24mm widths. Two-piece leather and rubber straps usually have the 2mm taper at the buckle side.
Pass-through straps are available in 20mm and 22mm.
Material: SMC Strap Mill Canada uses nylon, rubber, and leather to produce their straps. Of course, each of the mentioned materials has multiple options.
For example, they have various types of nylon: standard or seat-belt-like
When it comes to leather you can buy straps in calfskin leather, Shell Cordovan, or saddle leather.
Collections
Click on the link to visit a relevant collection:
Our reviews
Read the comprehensive reviews of the straps that have been tested by our team in real-world use.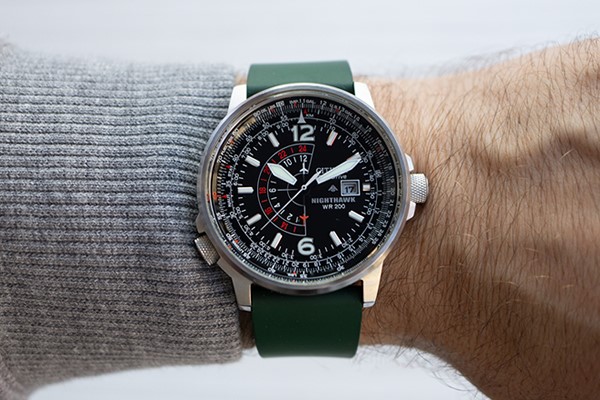 About SMC Strap Mill Canada
Strap Mill Canada is a company that values the tradition of watch strap making and aims to produce quality straps using quality materials and craftsmanship. They design and package their products in Vancouver, Canada and source raw materials globally, including Italy and Japan.
The company not only sells products but also shares their passion for watches through their Information Hub page. They aim to provide their customers with beautiful and functional watch straps at a reasonable price.
Deals, coupon codes, and promotions
Discounts and promotions are regular occurrences. Additionally, they have a Clearance page where they sell "as-is" straps. Here is an overview.
Current deal: new
They don't have any deals in place.
Previous deals:
Black Friday 2023: 35% off with the promo code BLACK2023.
Autumn 2023: Get 20% off your order when you buy 2 or more items.
Shipping & delivery
SMC Strap Mill Canada ships worldwide.
FREE Canada shipping on all orders
FREE US shipping on all orders
Free International shipping - on all orders above $99
International Tracked shipping - only $10 on orders below $99
See the complete shipping policy.