What types of straps does StrapHabit sell?
Here is a list of the different types of straps they offer:
Width: Their products are made in six sizes: 18mm, 19mm, 20mm, 21mm, 22mm, and 24mm.
Their most popular models are made for watches that have either 20mm or 22mm lug spacing. Two-piece straps usually have the 2mm taper at the buckle side.
Material: StrapHabit sells straps and replacement bands made from canvas, rubber, sailcloth, and nylon. In addition, they sell stainless steel beads of rice bracelets.
Their nylon offering is pretty substantial. They have elastic nylon, hook & loop quick release, luminous bands, and adjustable nylon with a tight weave.
Collections
Click on the link to visit a relevant collection:
Our reviews
Read the comprehensive reviews of the straps that have been tested by our team in real-world use.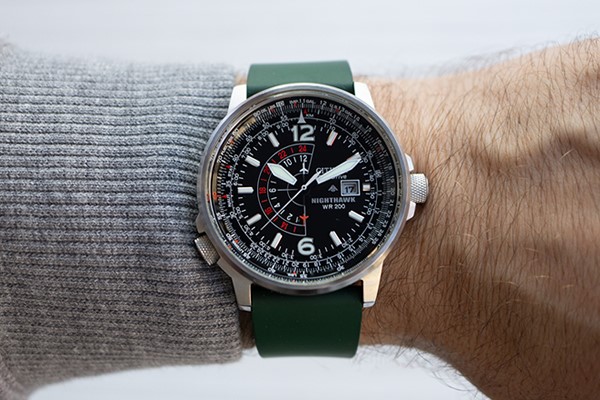 About StrapHabit
StrapHabit is a family-owned business based in Ohio that sells high-quality and comfortable watch straps at fair prices. The company was founded in 2019.
The name of the company was inspired by the Nick's habit of swapping straps on his watches. Nick, the owner, is a watch collector and he tests all the straps before selling any of them.
Deals, coupon codes, and promotions
StrapHabit has two ongoing promotions. One is for first-time buyers who can get a 10% discount if they subscribe to their newsletter, and the other is for any buyer purchasing four or more straps. Additionally, they occasionally run deals and sales. Here is the overview.
Current deals: new
Buy 4 get 1 free with code B4G1.
Sign up for their newsletter and get 10% off your first order.
Previous deals:
Black Friday 2023: Get 20% off all straps with the code BFCM.
Shipping & delivery
StrapHabit ships worldwide.
Free US shipping on all orders
International shipping - only $10
See the complete shipping policy.