What types of straps does Two Stitch Straps sell?
Two Stitch Straps produces two-piece leather straps and leather natos.
Width: They offer straps in 18mm, 20mm, or 22mm lug widths, but they are capable of making custom straps in odd lug sizes.
Material: Most of their straps are made from either calf or shell cordovan leather. Two Stitch Straps uses smooth or distressed leather.
Pass-through straps are made out of quality high-strength seatbelt nylon webbing.
Collections
Click on the link to visit a relevant collection:
What makes them special?
They can do super complex custom work. Endlink fitting, unusual colors and textures, custom tapering or stitching... you name it. Also, they have awesome customer support, and they are quick to reply.
It was a real pleasure ordering from them.
Recommended products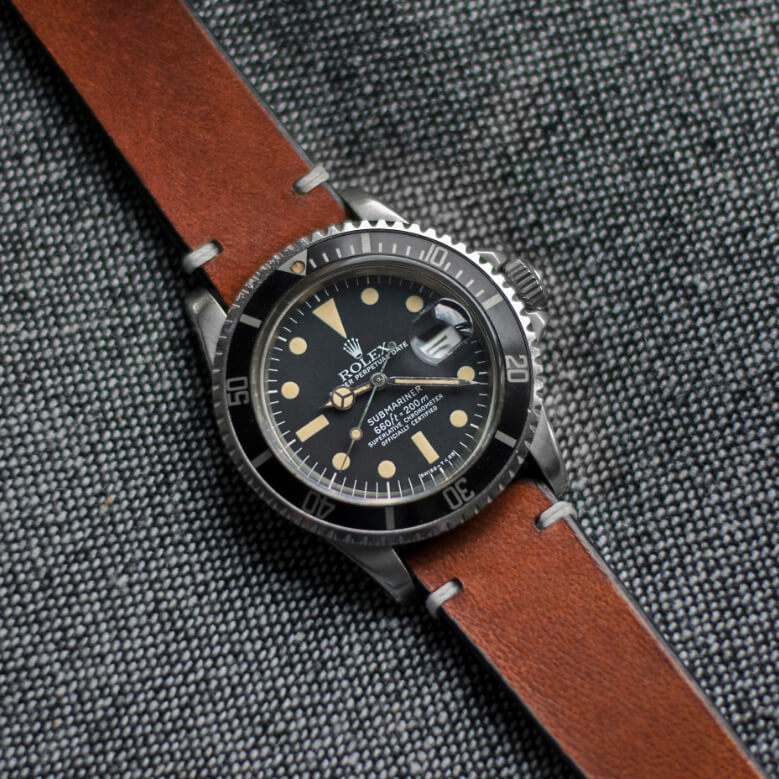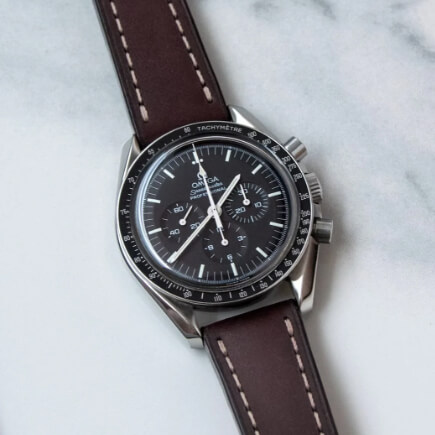 Our reviews
Read the comprehensive reviews of the straps that have been tested by our team in real-world use.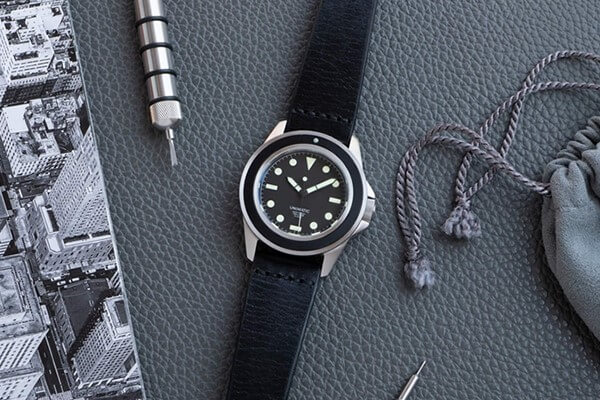 About Two Stitch Straps
The company started when a small group of watch enthusiasts with specialized skills in leather production, marketing, and the watch industry decided to merge their professional knowledge with their hobby. The result of their efforts is the creation of high-quality watch straps made from the highest quality calf leather.
The manufacturing process is highly time-consuming and each strap is made with great care and attention to detail using only manual labor and traditional methods. The company's mission is to provide the highest quality watch straps and purchasing their products supports their business and helps it grow.
Deals, coupon codes, and promotions
They frequently run promotions and discounts, consistently offering discounts between 10% and 20% on their watch straps. Additionally, throughout the year, they provide a 10% discount via their newsletter. Check out a summary of their current and past deals.
Current deal: new
Sign up for their newsletter and get code for 10% off your order.
Previous deals:
Black Friday 2023: Get 10% of leather straps, 15% off NATO straps, and 20% off storage options.
Summer 2023: 10% off all straps &amp 20% off all storage options.
Summer 2023: Buy 2 leather straps, get a nylon NATO strap + FREE shipping.
Shipping & delivery
Two Stitch Straps ships worldwide. They offer following shipping options:
Free shipping on all orders above €120
Free Express shipping on all orders above €220
International Registered SHIPPING - only €7
International DHL Express SHIPPING - only €24
See the complete shipping policy