What types of straps does Crown & Buckle sell?
Crown & Buckle offers pass-through straps in various styles, and two-piece straps (made from leather, nylon, or canvas).
Width: Their most popular models are made in widths of 18mm, 19mm, 20mm, 21mm, and 22mm.
If you need a strap for watches with 16mm, 23mm, or 24mm lug widths, then Crown & Buckle got you covered, but the offering is not as extensive.
Material: In short, they use nylon, canvas, braided perlon, and leather to produce their straps.
Let us elaborate a bit more about their nylon. It's not that stiff, coarse, and uncomfortable one you've experienced with cheap natos.
Crown & Buckle's nylon is very soft and super comfortable. It does not feel "plasticky", but rather like a piece of fabric or canvas. Kudos to C&B for perfecting their nylon material.
Collections
Click on the link to visit a relevant collection:
What makes them special?
They are true pioneers of the watch strap industry. Constantly innovating and improving. And never compromising on the quality of their products.
People are copying C&B products. That's how you know the company is doing great stuff.
By the way companies: do not do that. Copying sends a message that it is acceptable to infringe on someone else's ideas or designs, which can ultimately shut-down creativity and progress.
To buyers: please support those who are true innovators and have original designs, companies like Crown & Buckle.
I bought my first Crown & Buckle nato in 2013, and ever since they are my preferred choice when it comes to buying pass-through straps.
Our reviews
Read the comprehensive reviews of the straps that have been tested by our team in real-world use.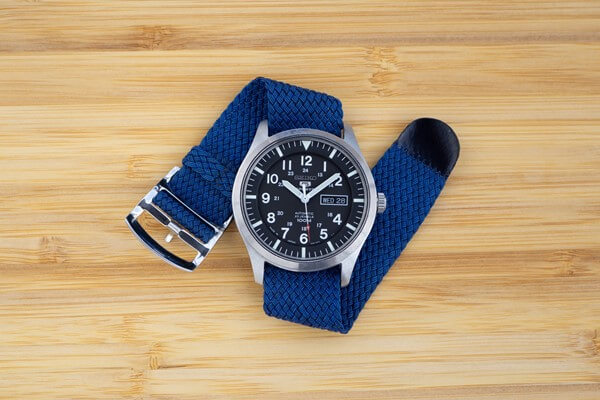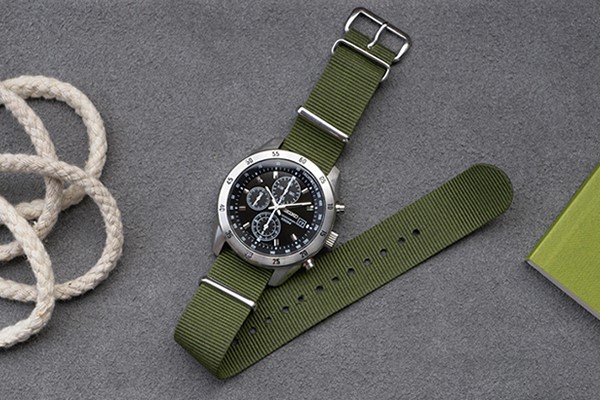 About Crown & Buckle
Crown & Buckle is an online watch strap store that offers custom-styled, high-quality nylon and leather straps at a reasonable price point. They believe in attention to detail and strive for greatness in everything they do, from the collection of styles they offer to the way they treat each customer. They work directly with manufacturers and factories to bring a unique collection of watch straps, and maintain fair prices by stocking a large inventory in Florida.
The concept for Crown & Buckle was developed in 2010 by Thomas Lathrop, and since then they have prioritized personal service and pride in their work. They have received love from mainstream and watch media, and support and sponsor several watch forums, websites, and fairs/shows. They have recently relocated the business and their families to Charlotte, North Carolina.
Deals, coupon codes, and promotions
They rarely offer discounts and promotions, usually limiting them to one or two occasions per year. Sometimes, they offer discounts on end-of-line products. Here is an overview of their current and past deals.
Current deal: new
Closeout sale of all single layer Matte and Supreme Nato straps.
Previous deals:
Black Friday 2023: 10%-50% off select watch straps, accessories and storage options. No code needed.
Shipping & delivery
Crown & Buckle ships worldwide.
Free US shipping on all orders above $35
International Economy shipping - only $8.79
See the complete shipping policy.