Review: Standard Nato strap by Crown & Buckle
In a market that is overflowing with options and new styles, I can't help but wonder: how does this classic strap hold up against its more modern counterparts?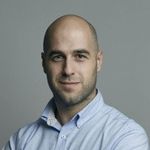 Nenad Pantelic • June 7, 2023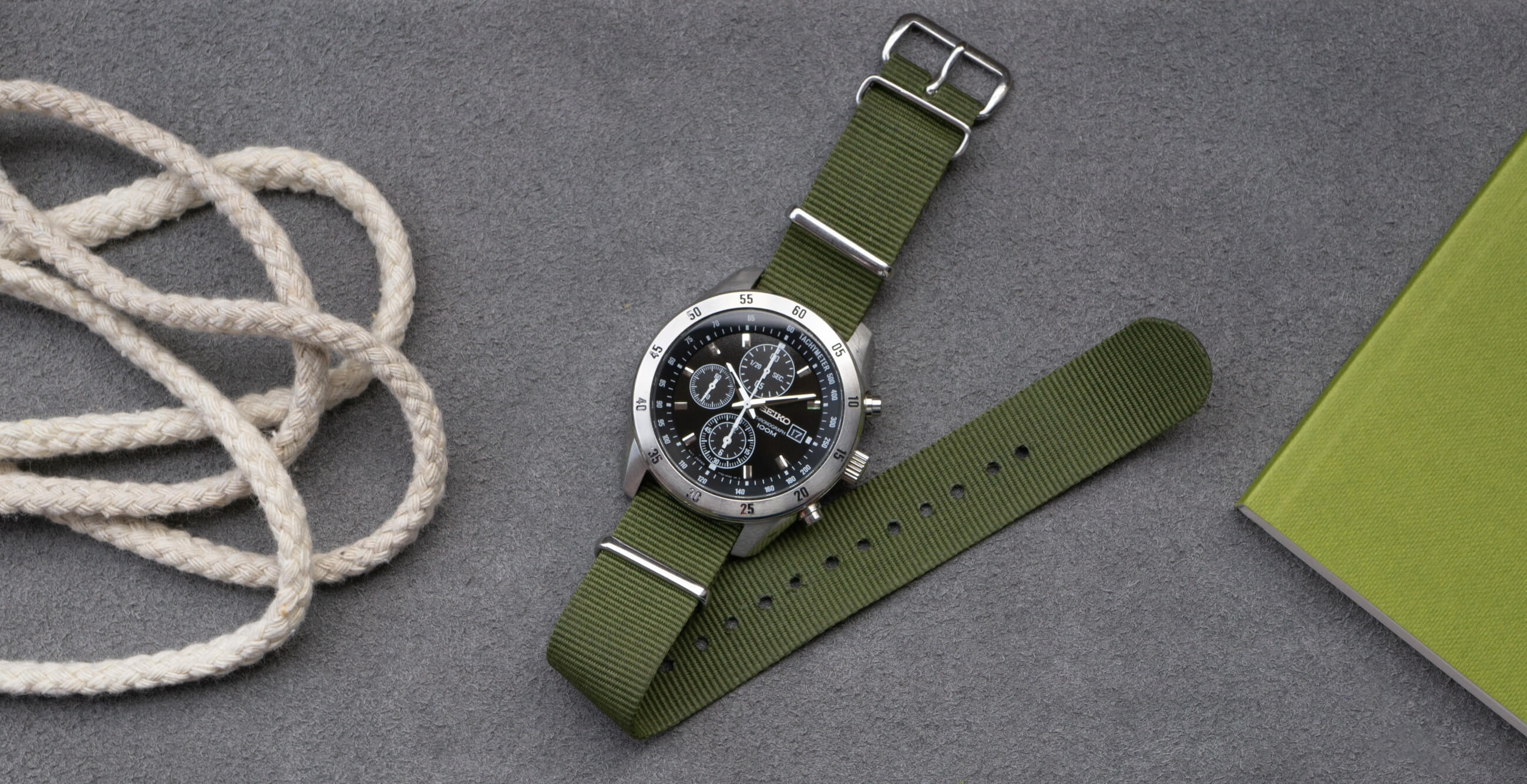 81
Standard Nato by Crown & Buckle
StrapHunter rating 81 out of 100
| | |
| --- | --- |
| Quality | |
| Comfort | |
| Design | |
| Durability | |
The verdict: This modest nato strap doesn't feature fancy hardware or over-the-top construction, but it excels in the most important aspect – wearability and comfort.
What we like?
Softness of material
Comfort
Lightweight
Optimal length
What we don't like?
Skewed placement of a fused keeper
Full review
The search for the ideal product sometimes takes a long time. A lot of trial and error, testing and trying. And sometimes you just get lucky.
Let me clarify something right away: This nato is not ideal or perfect. The construction is outdated, one keeper is fused off-center, but I had a hell of a luck to come across it. Why? Comfort above all.
First, let's kick things off with a look at the technical specifications:
Technical details
| | |
| --- | --- |
| Brand | Crown & Buckle |
| Width | 20mm |
| Tapering | None |
| Length | 280mm |
| Thickness | 1.25mm |
| Material | Soft, medium weave ballistic nylon |
| Color | Olive (green) |
| Strap finishing | Matte |
| Buckle | Standard nato-style folded wire buckle |
| Buckle finishing | Polished |
Crown & Buckle offers this strap in 15+ colorways and you'll definitely find the one that suits your watch and style.
Also, the choice of sizes is great (16mm, 18mm, 19mm, 20mm, 21mm, 22mm, and 24mm).
Another important note: this is the lowest-end of their offering. The company invests in R&D and regularly releases new products. They are true pioneers in the strap market and I suggest you look at the entire catalog.
Shipping in the US is free for all orders over $35, while international shipping is below $10.
Design and Materials
As I mentioned before, this is the regular nato construction that we have been used to for years. It is made of medium-weave ballistic nylon. It has a second piece of material with a keeper at the end. This piece of nylon prevents the watch from sliding across the strap, although in reality this almost never happens.
Metal elements are simple but effective. The buckle holds fastened strap well. The metal keepers are not sewn in but are fused into their positions.
The holes are not reinforced, and all the edges on this strap are heat treated.
This is a good, proven build.
Most importantly, the material is pliable, soft, and comfortable.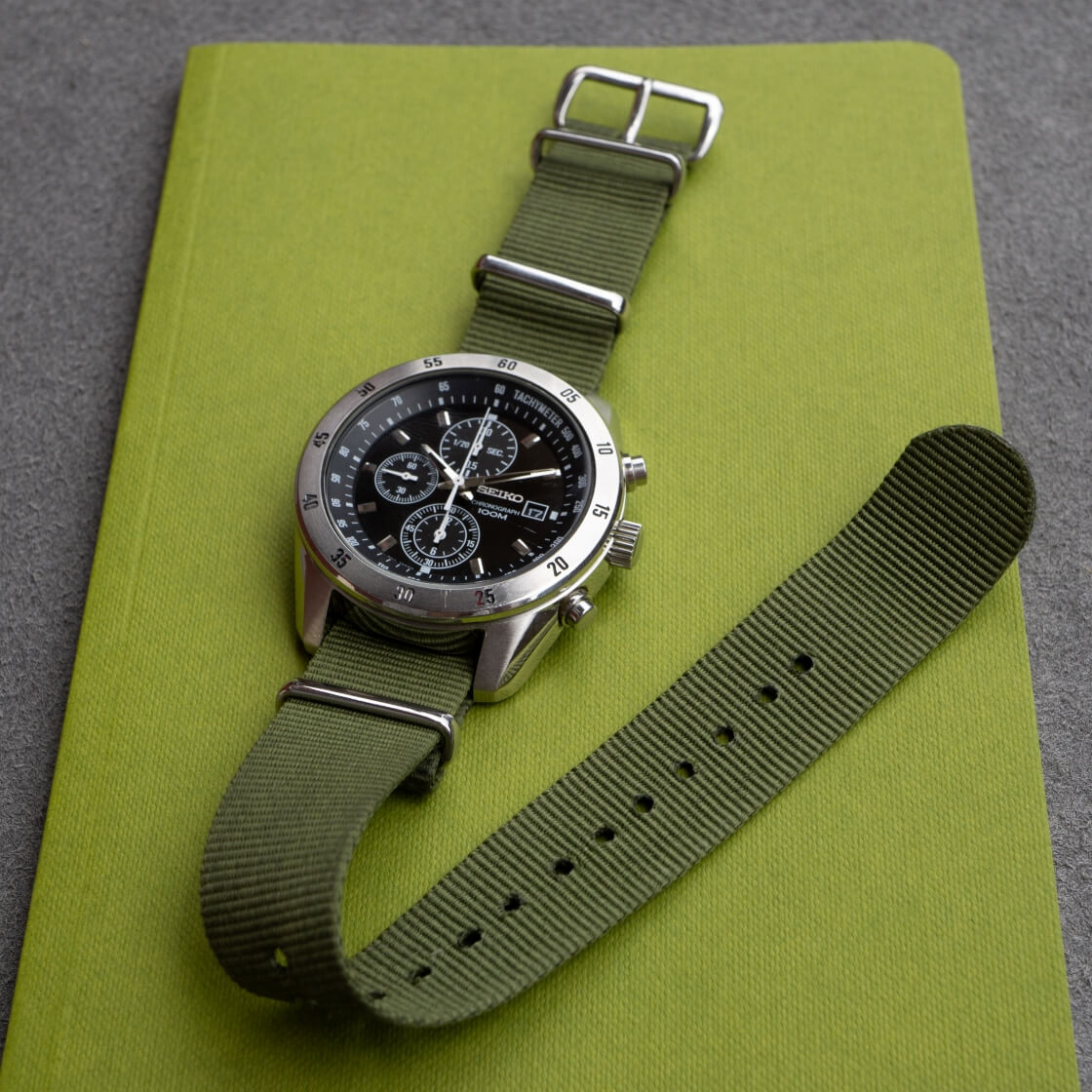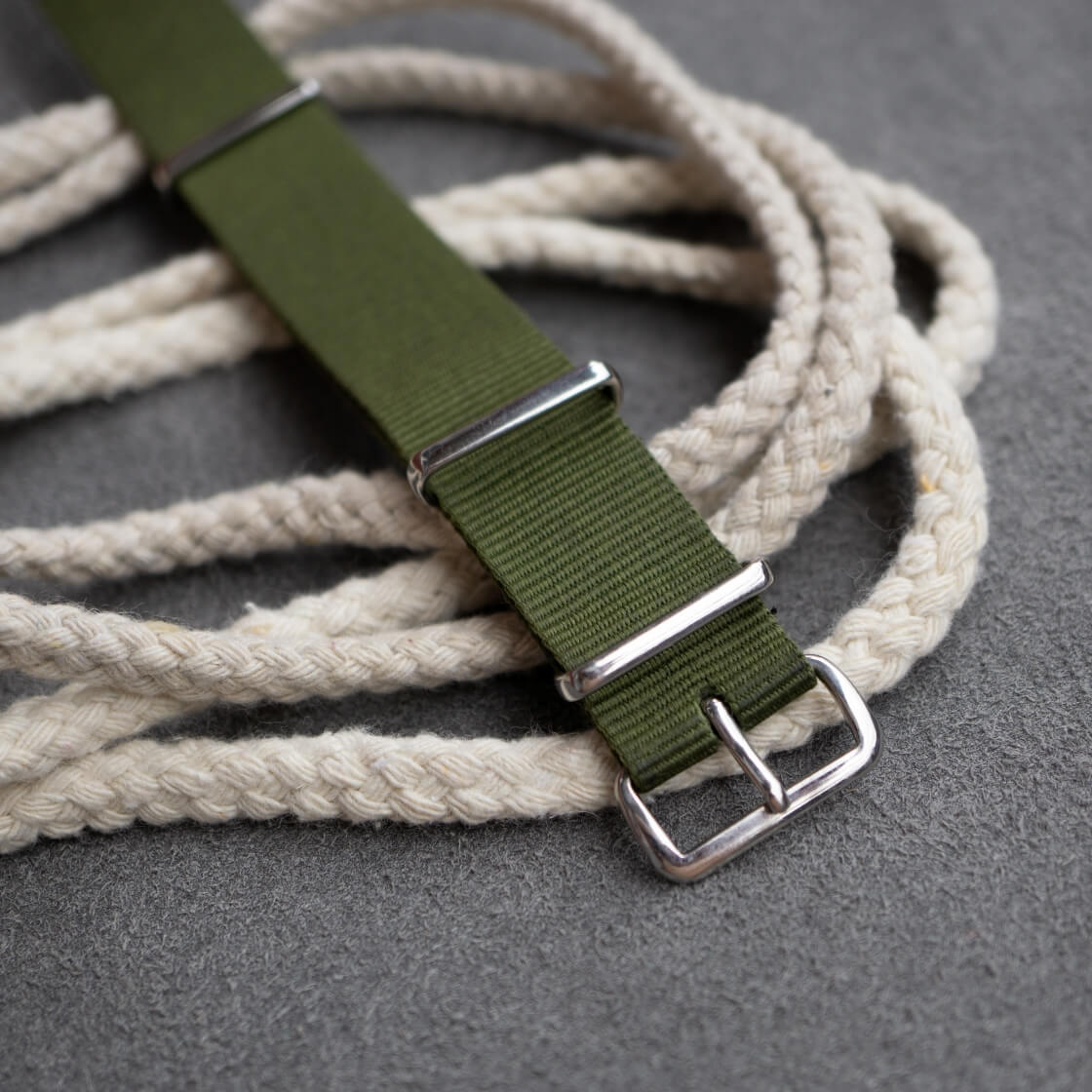 Comfort and Durability
Do you ever go to a hotel and find they have all the latest sensor-activated appliances, modern furniture, and high-end lighting, and... the bed is incredibly uncomfortable? They failed at the one job they needed to do properly. They did not focus on the main requirement.
Luckily, that is not the case with C&B. This strap prioritizes comfort above everything else. Hats off to Crown & Buckle for focusing on such a crucial factor.
Initial Usage The strap has a nice matte color, a sturdy buckle, and is quite comfortable. I can easily fold back and tuck in the excess part.
One year of use One of the holes is stretched by one millimeter, but it's nothing to complain about.
Two plus years later It still holds up well and is very comfortable. The color has not faded much, even though the strap has been submerged in water a few times, and there are no signs of stains or discoloration.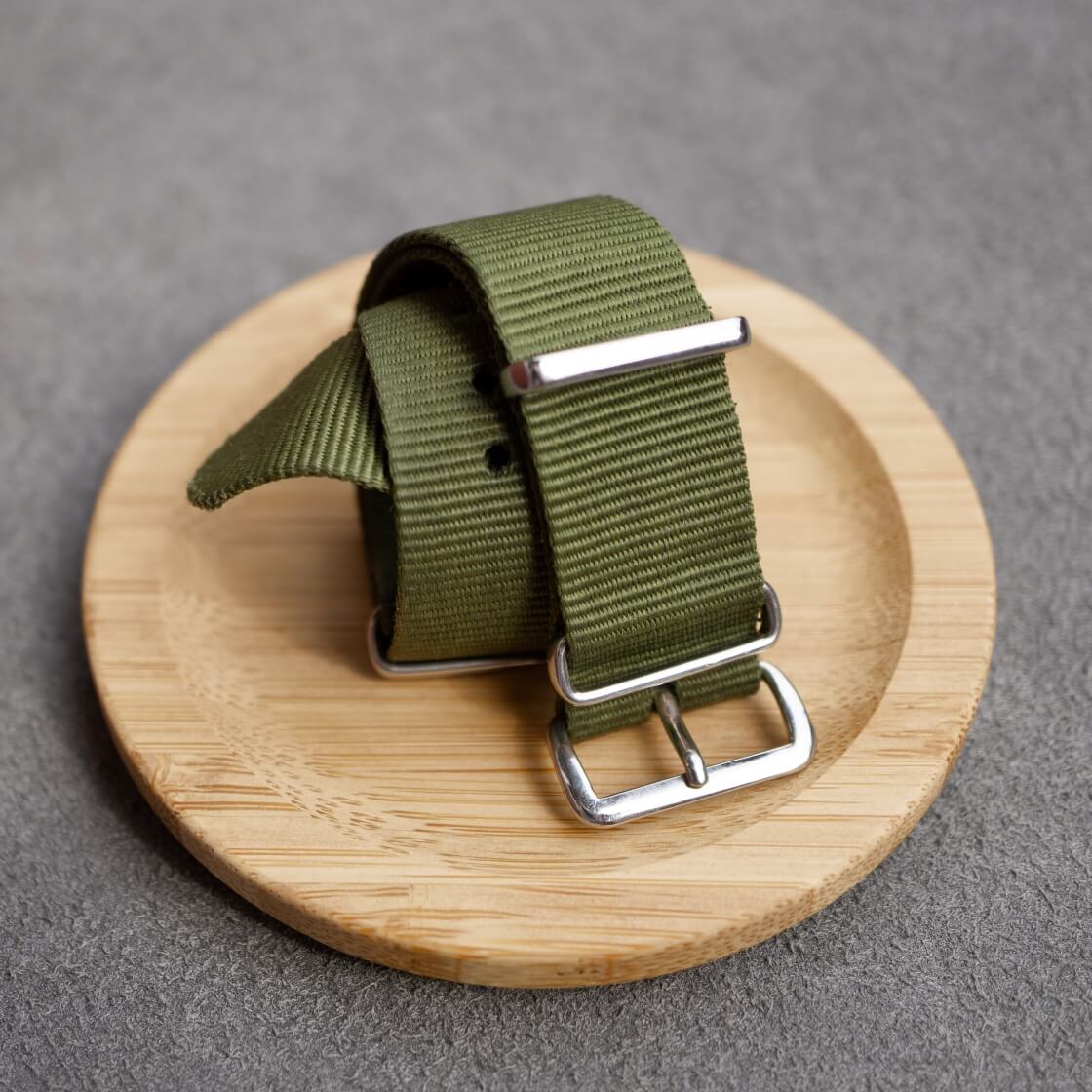 Compatibility and Pairing Recommendation
I couldn't think of a watch that wouldn't look good when paired with this nato strap. But, of course, dress watches aren't the first thing that comes to mind when it comes to natos. Therefore, I wouldn't pair them with this band.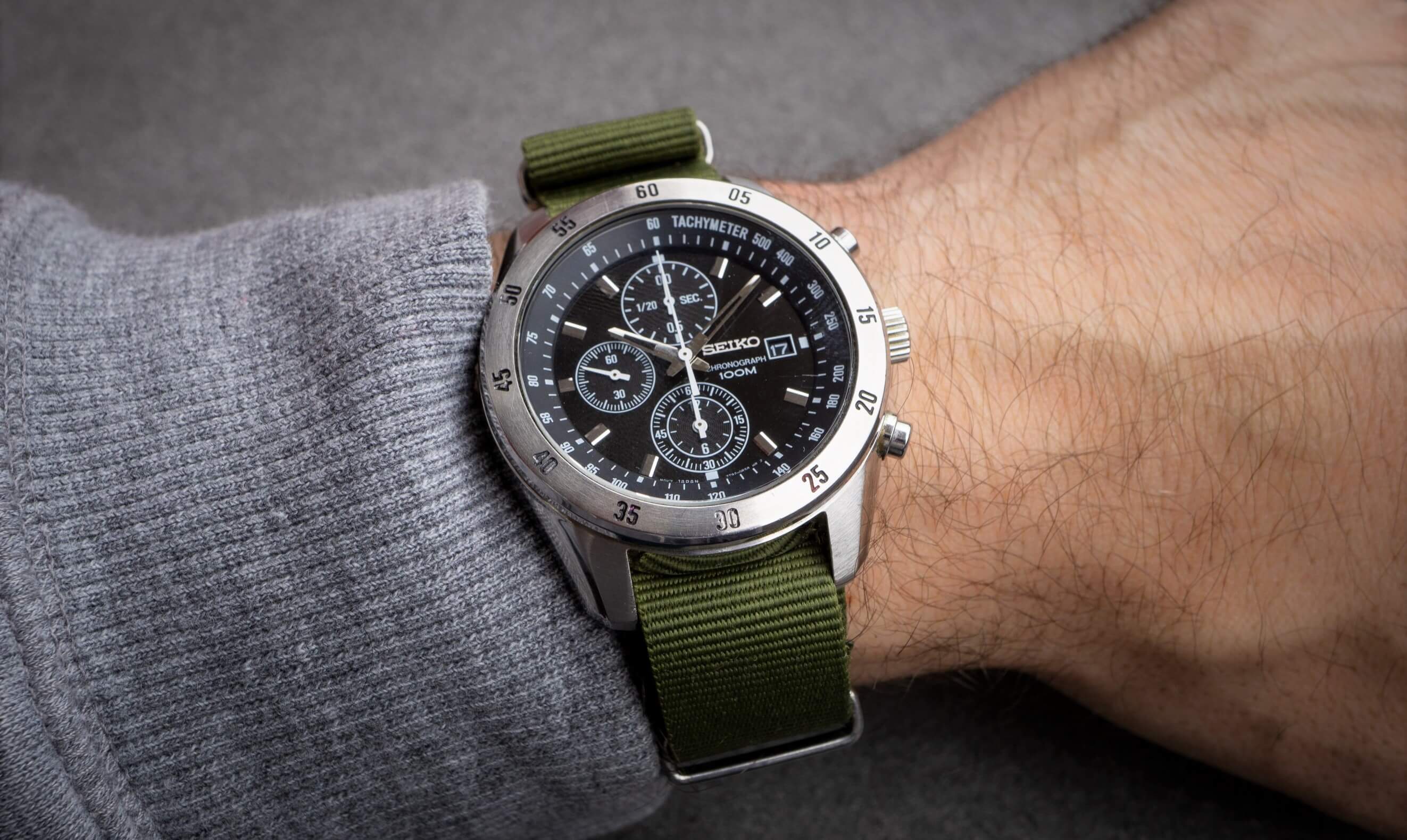 While the strap feels sturdy, the material is thin, and I think that large and top-heavy watches may not be well-supported by it. Watches like the Rolex Deepsea, the original 42mm Pelagos, and the Seiko Captain Willard would benefit from a pass-through strap with stronger webbing.
Price and Value
Let's get serious; this is one of the best deals out there! Considering the price and feature set, my only suggestion would be to buy multiple colors and styles and have some fun.
Maybe spend a few bucks more and go with the C&B Premium NATO, which has stitched keepers.
I can guarantee you'll enjoy their straps very much.
Where to buy?
For those interested in purchasing this watch strap, simply visit CB directly. Here is the link to the category page: Standard nato
Final thoughts
In a world where new products and models are constantly being introduced, it's easy to get caught up in the excitement of the latest and greatest. We're drawn to the idea of trying something new and innovative, but at the same time, we also crave the comfort and reliability of what we know works.
That's why we often turn to proven products when we want to play it safe. We know that they've been tried and tested, and that they'll deliver the quality and comfort that we expect. For 10+ years, the Crown & Buckle nato is precisely that.
81
Standard Nato by Crown & Buckle
StrapHunter rating 81 out of 100