What types of straps does WatchGecko sell?
Here is a list of the different types of straps they have available:
Width: Their most popular models are made in 18mm, 20mm, or 22mm widths. Two-piece straps usually have the 2mm taper at the buckle side.
WatchGecko offers straps for watches with lug widths of 19mm, 21mm, and 23mm, but the selection is not as wide as other options.
Material: WatchGecko sources straps and replacement bands made from leather, sailcloth, canvas, rubber, and nylon. In addition, they sell steel bracelets and mesh bands.
Collections
Click on the link to visit a relevant collection:
Our reviews
Read the comprehensive reviews of the straps that have been tested by our team in real-world use.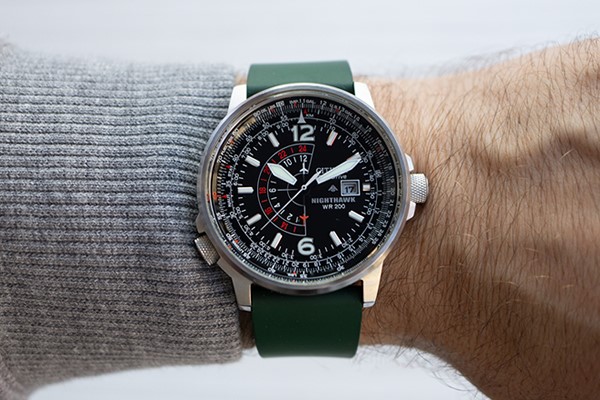 About WatchGecko
WatchGecko was started as a hobby by the founder, Jon Quinn, who bought and sold watches on eBay while also working as a software engineer. In 2010, he turned the hobby into a full-time job. Initially, the majority of sales were through eBay and products were sourced through wholesalers in the UK.
The company soon shifted to sourcing products directly from manufacturers in order to be more consistent and offer higher-quality products at a more reasonable price.
WatchGecko expanded and eventually launched its own website, moved into a dedicated office space, and hired employees. Eventually, they decided to move away from internet marketplaces and sell directly through websites, and also created new brands and partnerships.
Today WatchGecko has five transactional websites, and is focused on content creation and new product launches.
Deals, coupon codes, and promotions
They often roll out promotions and discounts, with the discount ranging between 10% and 60%. WatchGecko also hava the Sale page that they update regularly. Additionally, subscribing to their email entitles first-time buyers to a 10% discount. Below is a thorough breakdown of both their past and current promotions.
Current deal: new
Sitewide sale. Up to 60% off selected straps.
Sign up for their newsletter and get 10% off your first order.
Previous deals:
Black Friday 2023: 20% off all watch straps and accessories.
Black Friday 2023: Sitewide sale. Up to 60% off selected straps.
Black Friday 2023: Buy 5+ military straps & save 50%. Code: MILITARY50.
Black Friday 2023: Buy 4 military straps & save 40%. Code: MILITARY40.
Black Friday 2023: Buy 3 military straps & save 30%. Code: MILITARY30.
Shipping & delivery
WatchGecko ships worldwide.
Free UK shipping - on all orders above £100
Express UK shipping - only £9.99
Free international shipping - on all orders above €100
International Express shipping - only €24.99
See the complete shipping policy.