What types of straps does Yellow Dog Watch Straps sell?
Here is the list of strap types they offer:
Width: They offer pass-through straps in all widths from 17mm to 25mm. When ordering a strap you can also specify your wrist circumference and Alex will make sure to manufacture a strap with the correct length for your wrist size.
Material: 1.5mm thick rubber with a textured finish. This rubber is super strong and durable.
Collections
Click on the link to browse all available styles: Nato straps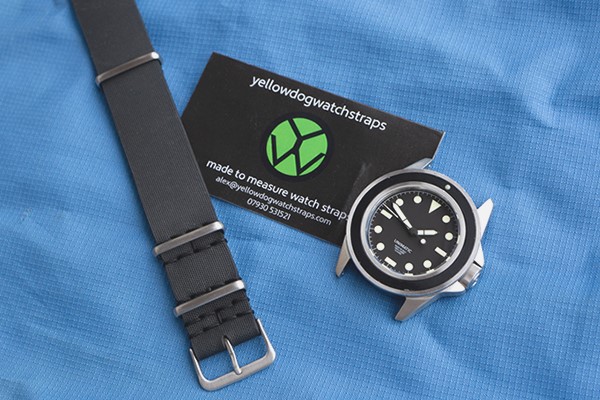 About Yellow Dog Watch Straps
Alex Moss, the owner, has been making nato style watch straps for 10 years, with a focus on rubber straps which are waterproof, durable, and easy to clean. The straps are made to measure and can be customized for length. The buckles and rings are made of 304L stainless steel and the threads are rot-proof polyamides.
Customer satisfaction is a top priority and that's why Alex is happy to go far and beyond to make every request possible, including time-consuming strap engravings.
Shipping & delivery
Yellow Dog Watch Straps ships worldwide.
FREE UK SHIPPING on all orders
International Standard shipping - only £4.85
International Tracked shipping - only £9.85
See the complete shipping policy.